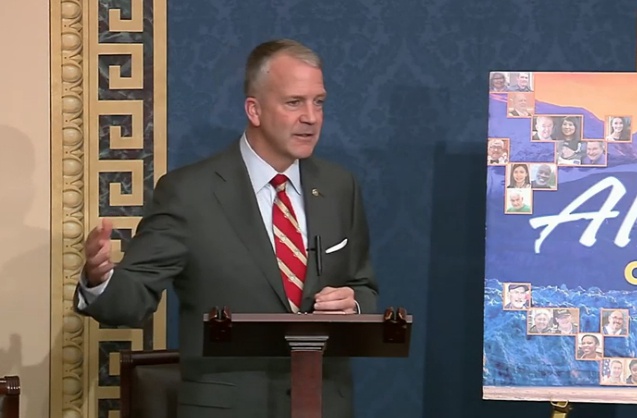 U.S. Senator Dan Sullivan.
ANCHORAGE, Alaska (AP) — Alaska's congressional delegation has asked federal regulators to investigate possible discrimination against Alaska Natives by large banks refusing to fund Arctic oil and gas projects.
The Anchorage Daily News reported Sens. Lisa Murkowski and Dan Sullivan and Rep. Don Young issued a letter saying national and international banks may be discriminating against Alaska Natives who depend upon the oil and gas industry for their livelihoods.
The Republican members of Congress sent the letter to the head of the Federal Reserve, the comptroller of the currency, and the chair of the Federal Deposit Insurance Corp.
There was no immediate response.