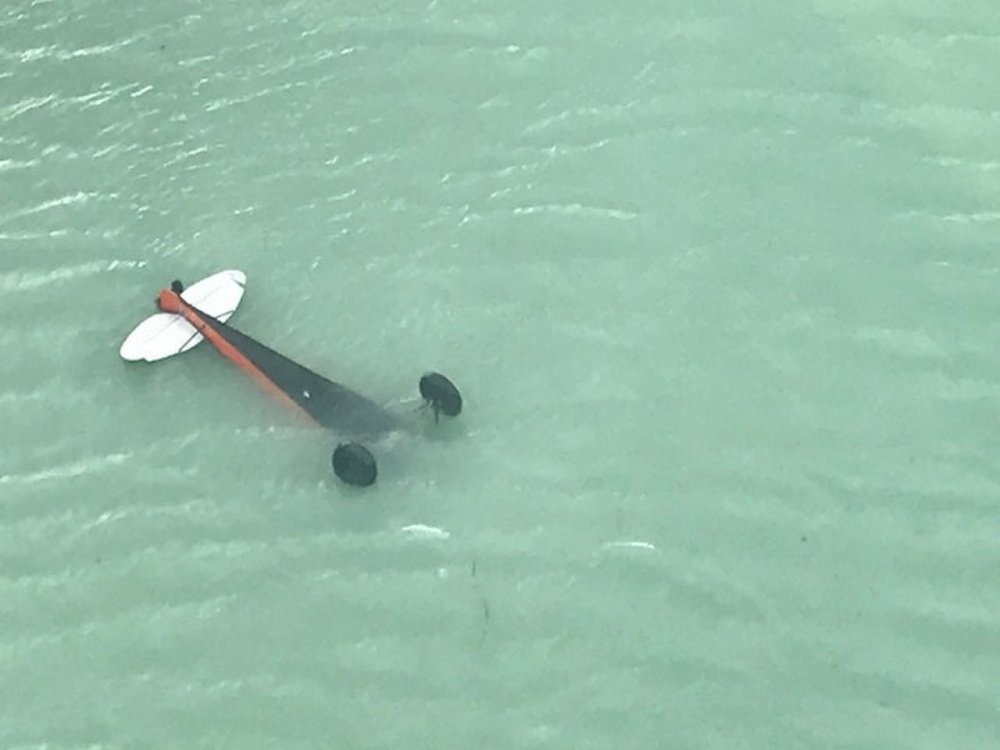 A flipped and submerged airplane in Glacier Bay. (File photo)
Anchorage, Alaska (AP) - The National Transportation Safety Board says Alaska needs a comprehensive effort to improve aviation safety.
The board on Thursday issued a safety recommendation to the Federal Aviation Administration calling for the formation of a working group to help improve safety in the state.
The aviation accident rate from 2008 to 2017 was more than two times higher than the rest of the U.S.
The board says the group should review, rank and integrate Alaska's unique aviation needs into the FAA's safety enhancement process.
The board says statistics show the fatal aviation accident rate in Alaska was 1.34 times higher than the national average.