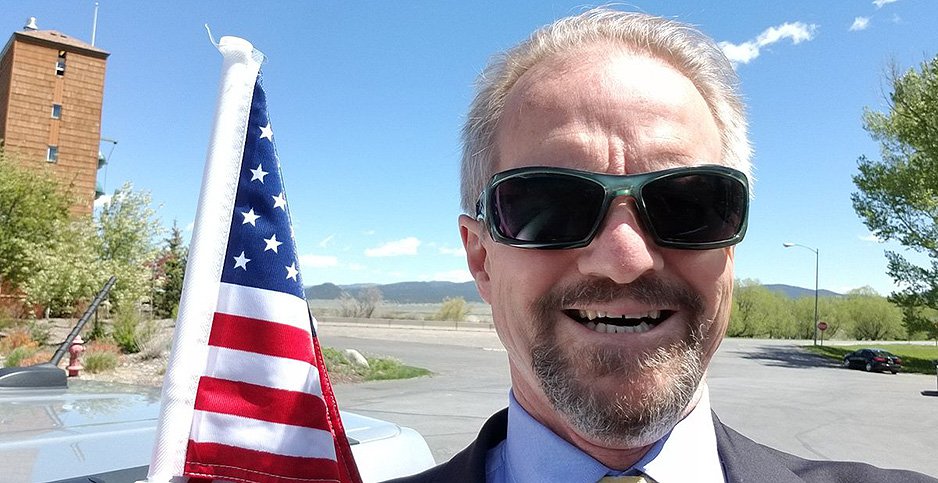 Acting Bureau of Land Management Director William Perry Pendley.
Juneau, Alaska (KINY) - A coalition of advocates and environmentalists — including the Alaska Wilderness League — have demanded the removal or immediate step-down of Acting Bureau of Land Management Director William Perry Pendley.
According to a report from EnviroNews, in a letter sent Dec. 30, 2019, to the Interior Department, representatives from conservation groups, sportsmen and religious organizations — 91 in all — called for Pendley to be dismissed.
The coalition, representing some 3.9 million Americans, claim Pendley has too many conflicts of interest relating to his former affiliation with the Mountain States Legal Foundation, a conservative Colorado-based group that advocates the selling off of federal land in the West.
"Putting Pendley in charge of the BLM is like the fox guarding the henhouse," said Judi Brawer, Wild Places Program Director with WildEarth Guardians. "He will destroy the agency and the irreplaceable public lands in his charge."
MSLF's continued representation of opponents of the Bears Ears and Grand Staircase Escalante national monument designations in Utah is just one example of a potential conflict. The mandatory move west for BLM staffers and the subsequent dilution of a central power-base for the agency is another sore spot within the coalition.
"William Pendley is implementing his goal to eliminate federal public lands by directing his department to hand over control to local government entities, including those that seek to crush environmental protections and throw the door wide open to commercial exploitation," Erik Molvar, Executive Director of Western Watersheds Project, said in a joint press release.
In November 2019, Pendley announced the BLM would be moving west; and any personnel unwilling to relocate could lose their job. More than 300 employees were given 30 days to decide whether to leave the nation's capital and move to new offices in Grand Junction, Colorado and other locations. The plan is to move 27 top-level jobs to the Grand Junction site and scatter most of the other roughly 360 DC-based employees throughout existing regional offices around the Mountain West.
According to an op-ed piece in Outside magazine, the agency had already rented office space in Grand Junction in a building that also houses Chevron's regional office. Only sixty-one jobs, "mainly related to budget and Freedom of Information Act requests," would remain in D.C., the opinion piece said.
"Pendley has pushed hard to move scores of [head quarters] staff to Grand Junction in the heart of natural gas production in Western Colorado," said Peter Jenkins of Public Employees for Environmental Responsibility. "With no direct flights to DC it makes no sense – except to strengthen BLM's ties to oil and gas production, harm oversight by Congress, and weaken the influence of the agency," Jenkins continued. "Even worse, he is scattering other professional support staff all over the West."