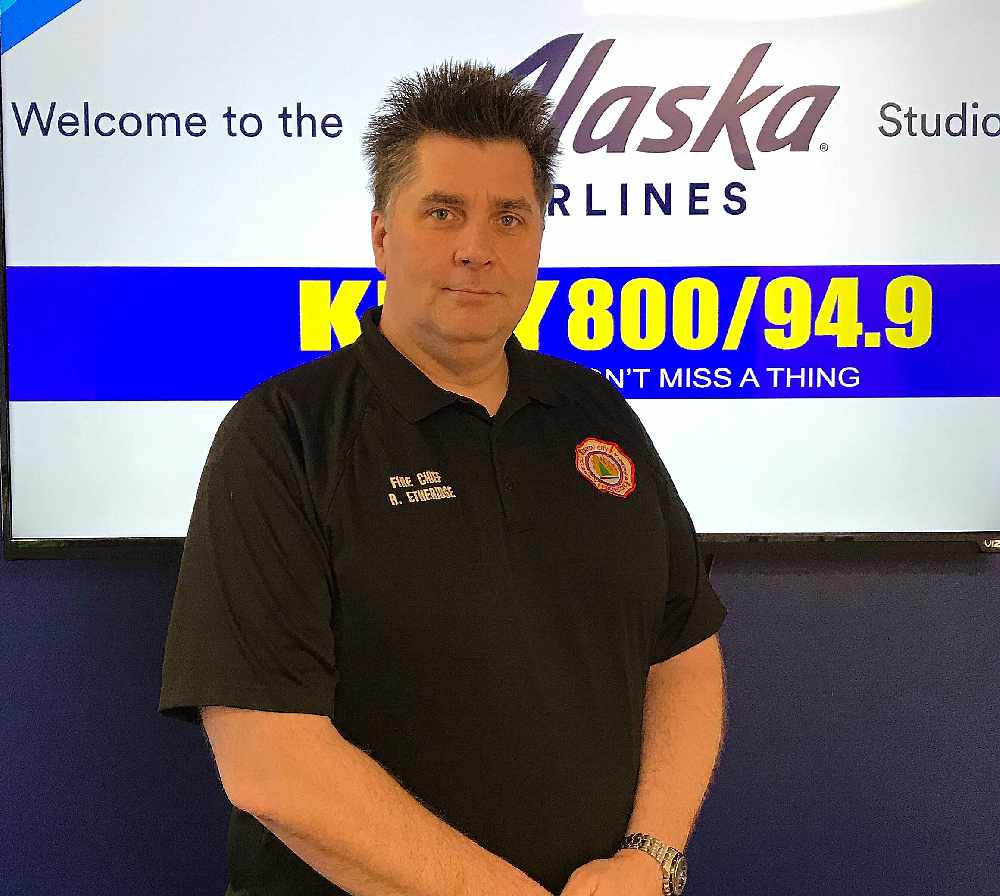 CCFR Chief Rich Etheridge.
Juneau, Alaska (KINY) - Capital City Fire Rescue has adapted to the new responsibilities brought on by COVID-19.
They have 40 employees currently working at the Juneau International Airport to handle COVID-19 testing.
The department has also started a mobile integrated community health program.
Chief Rich Etheridge, in a speech to the Greater Juneau Chamber of Commerce, said they hope to reduce the use of ambulances and the emergency room and also fill other service gaps in the community.
The department also offers in-home testing for COVID-19 and runs a testing site at the Fire Training Center.
Etheridge said the sleep off program is handling 400 people each month.
Fire Chief Etheridge said he predicts the role and the usage of fire rescue will continue to change as the role of the police change, "They are not asking for police officers to go away. I think what they are asking for is looking at the police system and decide what we want them to be doing."
Etheridge said more improvements need to be made in handling substance abuse and mental health issues in Juneau.
He noted the social services that help with substance abuse are overwhelmed by the caseload.
"It is more appropriate occasionally for police to take people into custody. Quite often in a medical call, CCFR takes precedent," he added.
Chief Etheridge said he also advocates for more first responder training. Things like de-escalation techniques and learning more about the needs of people with drug addictions.
"What is it what the community needs right now. The role of fire service in the 1970s is a lot different from today."
He said they are willing to have conversations about the changing role of first responders in Juneau.
"We want to focus on being proactive and not be reactive. We want to keep people out of the emergency room and not make that their primary medical providers."