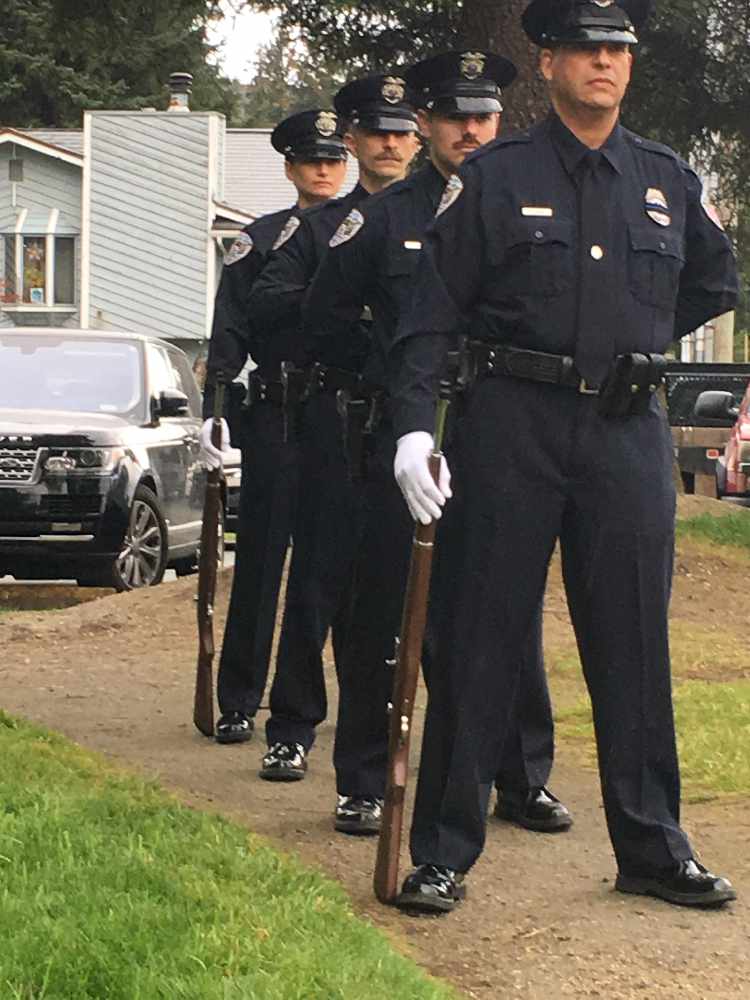 The Juneau Honor Guard gets ready to put the U.S flag at half mast at today's ceremony (Photo credit to Charles Murphy.)
Juneau, Alaska (KINY) - First responders were honored at the annual September 11 ceremony at Riverside Rotary Park.
The speakers this year included Glacier Valley Rotary Club President Dan Dawson, Saralynn Tabachnick, Kayla Kohlhase who performed the National Anthem, Deputy Police Chief David Campbell, and Capital City Fire Rescue firefighter/EMT Andrew Wheeler.
Assemblymember and retired USCG Chief Warrant Officer Rob Edwardson laid the wreath at the Memorial.
Scott Marnon of the City of Juneau Pipe Band performed Amazing Grace.
Dawson said the today Juneau paid homage and honor to the sacrifice of so many that lost their lives as we remember the events that occurred in our nation 18 years ago, "Remembrance brings to mind the tragedy and will forever be a testament to the valor and bravery of those that raced into harms way to save so many innocent lives."
Tabachnick prayed for the lives of nearly 3,000 people from 93 different nations that lost their lives on September 11, 2001.
"This year we remember and honor the lives of those that past 18 years ago, the lives of their loved ones, the lives of survivors, and for all of us whose world was forever changed."