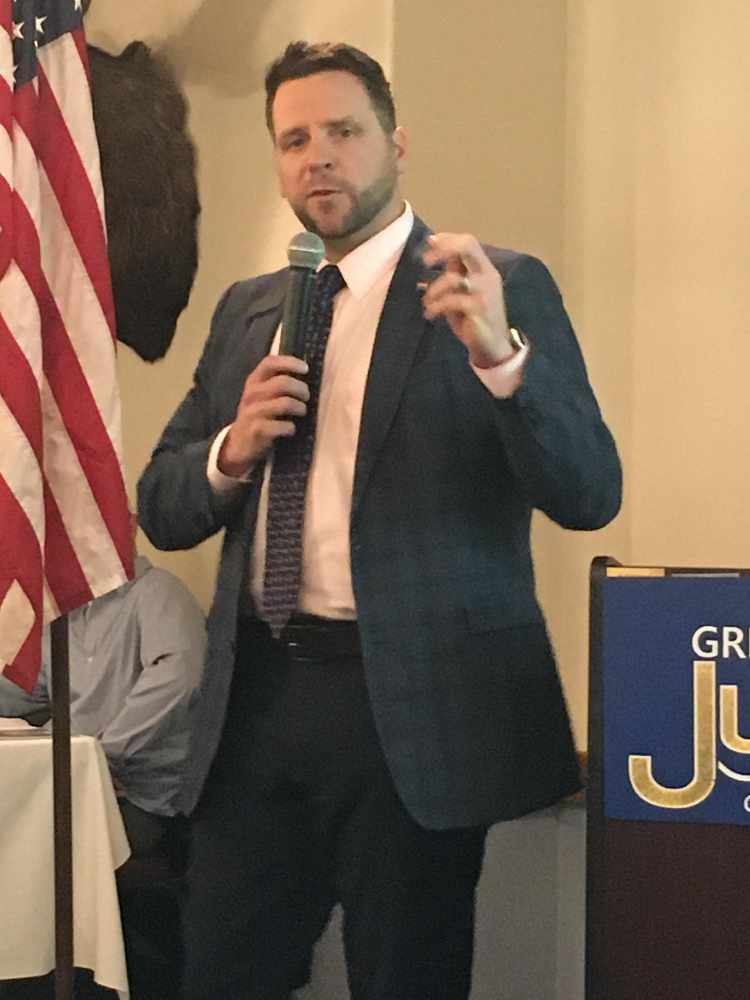 CBJ Finance Director Jeff Rogers.
Juneau, Alaska (KINY) - CBJ Finance Director Jeff Rogers talked about collection of remote online sales tax at the weekly meeting of the Greater Juneau Chamber of Commerce.
The U.S. Supreme Court in June 2018 removed a long-standing limitation that blocked states from requiring all online sellers to comply with their sales tax laws. The ruling came in the Wayfair case in South Dakota.
The Supreme Court ruled the past practice had allowed online sellers to avoid collecting sales taxes and compared it to a judicially created tax shelter for a business that decides to limit their physical presence in a community and still sell their goods and services to consumers.
The Alaska Municipal League has developed an intergovernmental agreement to collect these sales taxes and distribute them to local governments. It is a single statewide system. Alaska is one of five states that does not have a state sales tax.
The CBJ committed to join that agreement Monday night. The municipality still gets to control their own sales tax rates and their own exemptions.
The U.S. Commerce Department reported online sales totals about 14% of the total U.S. retail sales each year. That amounted to $3.6 trillion last year. The U.S. Government Accountability Office estimates that states lost about $13 billion due to the inability to fully collect taxes on online sales in 2017.
Rogers reported the CBJ collects a five percent sales tax and collects about $50 million per year to fund city services. The CBJ taxes $1 billion in sales but exempts some $1.3 billion in sales.
Alaska is not used to paying sales taxes on online sales. There are a lot of items bought out of state and mailed and delivered to remote areas of Alaska.
It is a systematic advantage for remote sellers to not pay sales tax, he added.
Any vendor that does at least 100 transactions or at least $100,000 in sales in Alaska will have to remit sales tax. Juneau business that meet this threshold in sales inside Alaska, will have to remit sales taxes to the municipality where the purchases are made.
Rogers estimated that the CBJ would receive $5 million in revenue from the online sales tax collections.
Rogers said Juneau will spend a little more than they earn in the next two years. A remote sales tax could fill the gap.
There is a drive to develop a childcare program that will cost money. There are concerns state government will pass on new expenses to local governments, for example, retirement benefits.
"The goal is to have a balanced budget to pay for what we do," he added.
The majority of online sellers will not comply with local tax codes without a centralized administration, officials contend