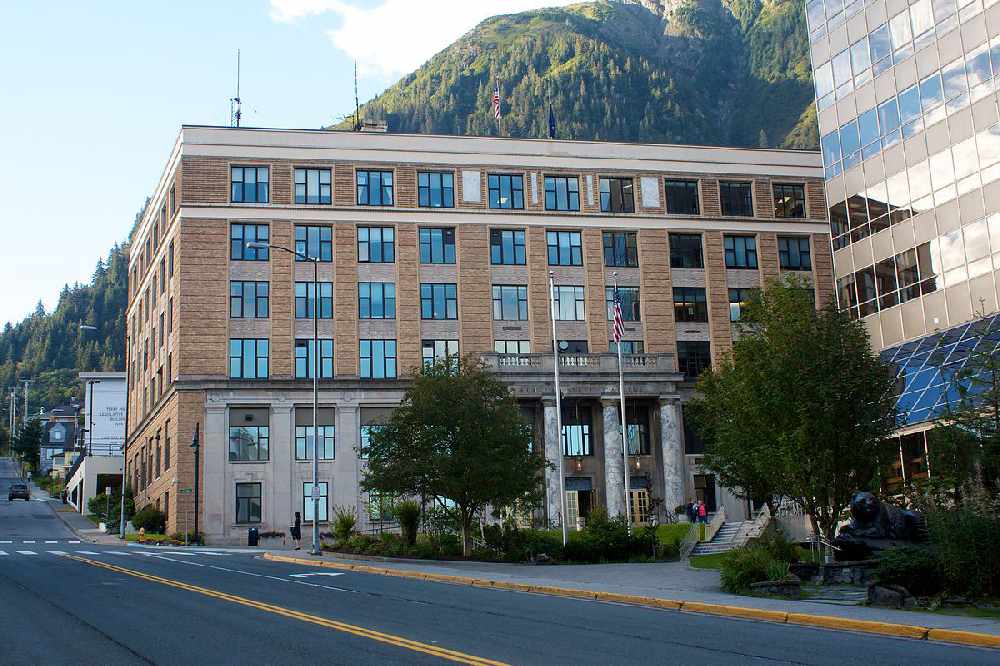 The Alaska State Capitol in downtown Juneau.
Juneau, Alaska (KINY) - Speaker of the House Bryce Edgmon appointed four House members Tuesday to the newly established House-Senate Working Group on the future use of the Permanent Fund, created by the passage of House Concurrent Resolution 101.
Representative Jennifer Johnston (R-Anchorage) was appointed as Chair and will be joined by Rep. Adam Wool (D-Fairbanks), Rep. Jonathan Kreiss-Tomkins (D-Sitka), and Rep. Kelly Merrick (R—Eagle River).
The members join Senate Chair Click Bishop (R-Fairbanks), and Senators Bert Stedman (R-Sitka), Shelley Hughes (R-Palmer), and Donny Olson (D-Golovin).
The bipartisan, bicameral working group was established to make policy recommendations on future use of earnings from the permanent fund.