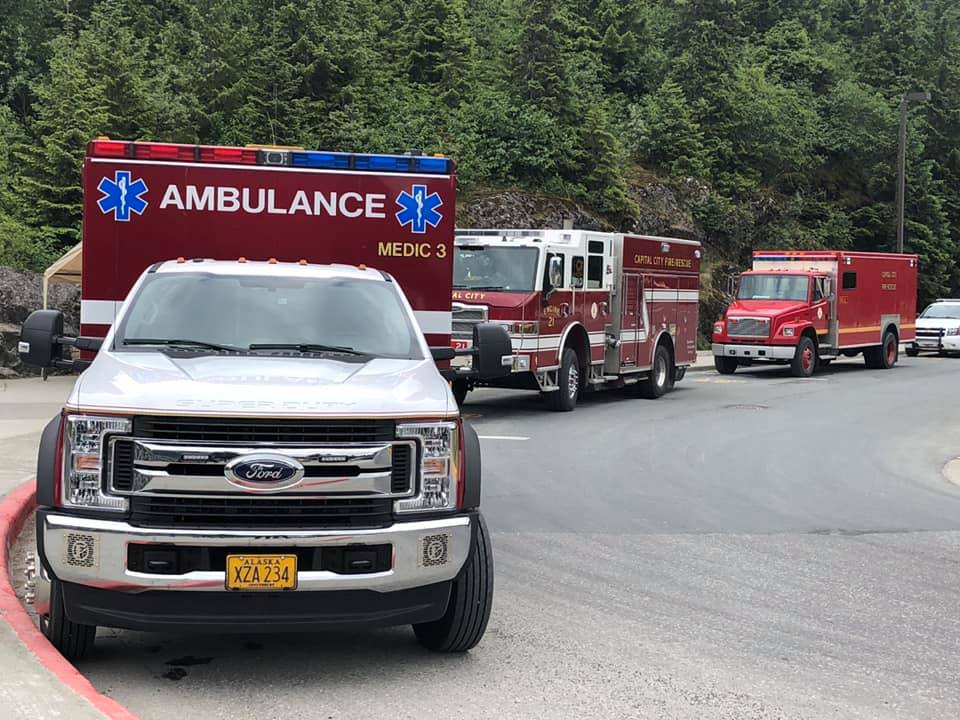 Photo courtesy of Capital City Fire Rescue.
Juneau, Alaska (KINY) - Bystanders and Good Samaritans were able to help two people who fell into the cold waters of Mendenhall Lake Saturday.
The two were enjoying the sunny morning for a canoe trip when the canoe capsized sending the pair into the water.
Assistant Fire Chief Travis Mead said several units and a special team responded to the lake just before 11:30 am.
When they arrived, one of the patients was brought to shore by bystanders. Shortly after arrival, the second person was brought to shore by bystanders.
Mead said both patients were evaluated in the ambulance and were not in need of further medical care.