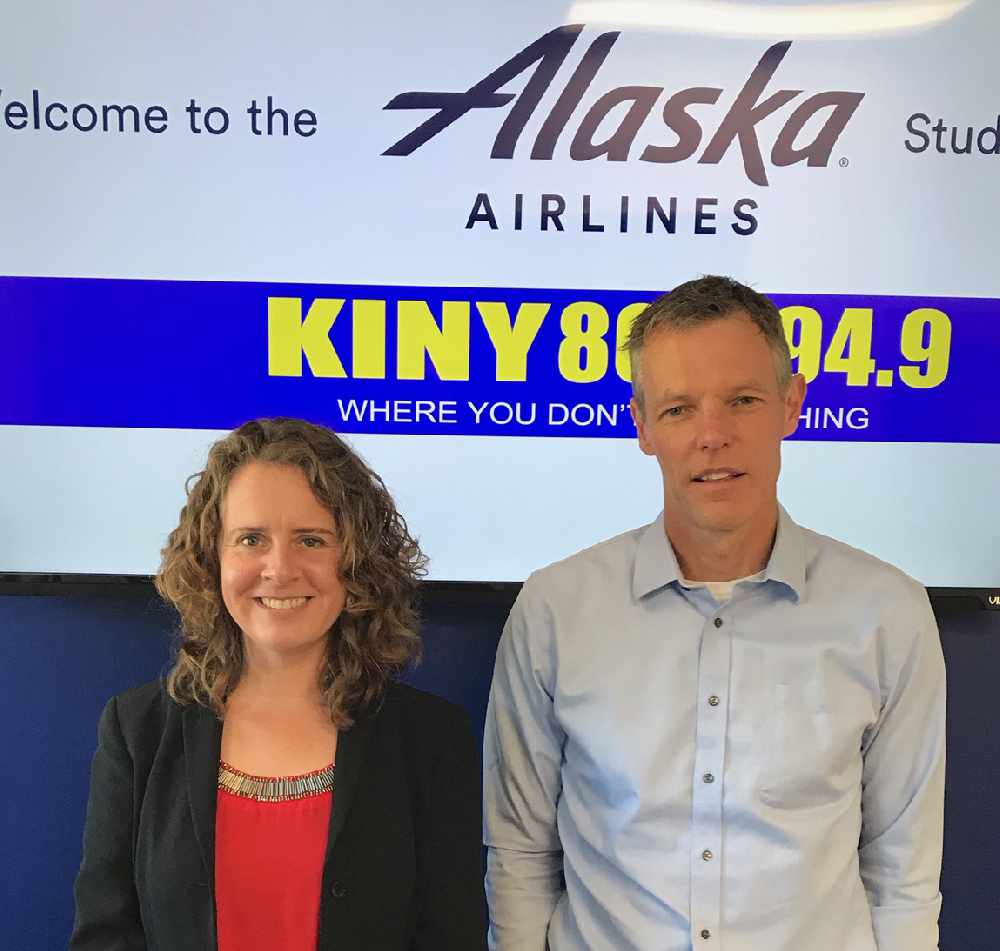 State Labor Department Economist Karinne Wielbold and Dan Robinson, chief ot the department's Research and Analyis Unit
Juneau, Alaska (KINY) - "While women represent nearly half of Alaska's workers and hold more of the positions requiring higher education, they earn 72 percent of what men make on average."
That is the lead sentence an article entitled "The Gender Wage Gap" in the September edition of Alaska Economic Trends prepared by the Research and Analysis Unit of the State Department of Labor and Workforce Development.
Economist Karinne Wiebold writes that men earn more at every educational level and in the vast majority of occupations, including some dominated by women. For example, even 90 percent of registered nurses in Alaska are women, men earn 14 percent more on average.
Wiebold encouraged Alaskans to read the article and to consider the occupations that they'll familiar with and ask themselves why this is happening.