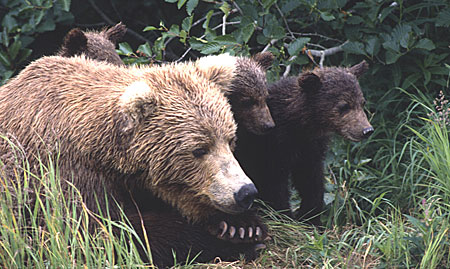 JUNEAU, Alaska (AP) — State wildlife department employees have killed four bears near where authorities say a man was fatally attacked in a remote area behind his property in south-central Alaska.
The state Department of Fish and Game says preliminary analyses of DNA and other evidence gathered at the scene link a female brown bear and a female black bear to the site and the victim.
The incident occurred July 29 near the community of Hope.
Samples taken from the bears who were killed will be analyzed as part of the investigation.