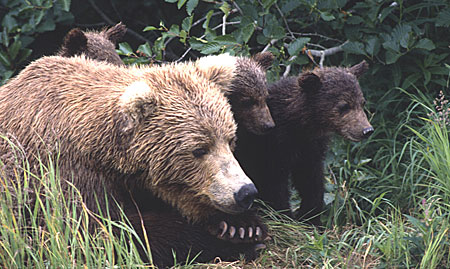 Anchorage, Alaska (AP) - Wildlife officials in Alaska have said two campers were attacked by a bear this weekend while they were sleeping in their tent in Kenai National Wildlife Refuge.
Anchorage Daily News reported that Alaska Department of Fish and Game biologist Jeff Selinger said the campers were sleeping when the bear attacked Saturday near Skilak Lake.
Officials said one of the campers was airlifted to a nearby hospital and the other was taken by ambulance.
It is unclear how severe the campers injuries were.
Refuge spokesperson Leah Eskelin said officials do not know yet why the bear attacked or what kind of bear was involved in the attack.