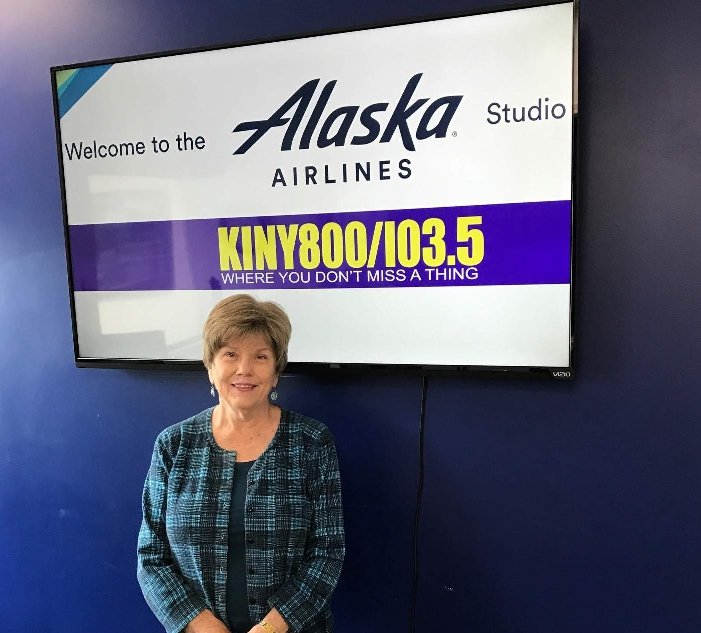 Juneau, Alaska (KINY) - Judging from public records over the last century, Mary Becker is the longest-serving elected public official in the history of Juneau and Douglas.
She served nine years on the school board followed by nine years on the Assembly. Her name won't be on the October 1 local election ballot since she's term-limited.
So after 18 years of service, Becker was asked on Action Line how she would like to be remembered.
Becker said she would like to be remembered as a person who loved her community and truly enjoyed her public service.
When asked for her best advice to members of the Assembly and School Board, Becker said it's very important to keep in touch with the public to avoid blocking yourself off from a segment of the community. She advised working on behalf of the entire community and not just special interest groups.
Becker said she's had a good life and hopes it goes on a little bit longer. Now, she just has to think of something else to do, When Program Host Pete Carran suggested she could sit out one term and run for the Assembly or opt to run for a school board seat again, Becker said she actually thought about running for the school board again, but she was quick to add that she won't.