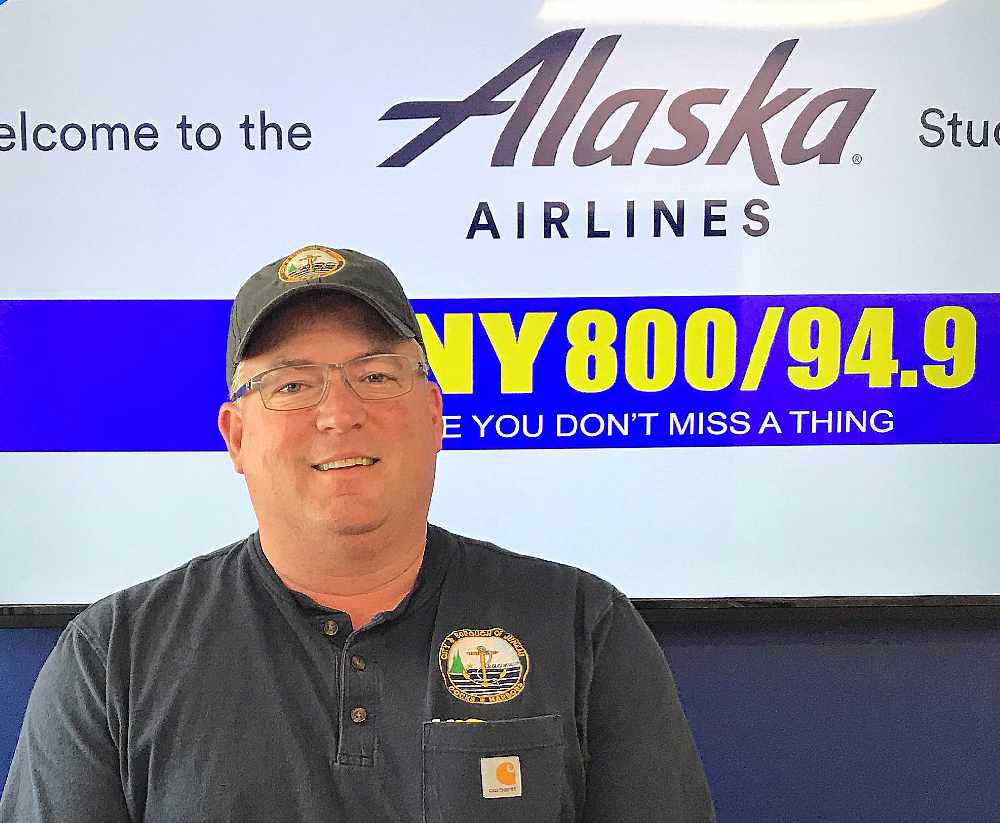 Dave Borg.
Juneau, Alaska (KINY) - Dave Borg is leaving the CBJ employ on March 20 to become the Harbor Master in Whittier.
Borg will be replaced by the current Deputy Harbor Master Matt Creswell.
Borg worked for the CBJ for six years.
Port Director Carl Uchytil said Borg did a wonderful job and helped with a number of construction projects, "We're happy for Dave but we will miss him deeply."
Borg was involved in the planning and execution of more than $100 million in projects that included the cruise ship docks and uplands, Aurora Harbor, Douglas Harbor, the Statter Harbor Launch Ramp, and other improvements.
Uchytil also praised Borg for addressing issues like abandoned and derelict vessels and for his efforts to improve the small boat harbors in Juneau.
Borg was named Harbormaster of the Year in 2017 by the Alaska Association of Harbormasters and Port Administrators.
Borg said he chose Whittier for personal reasons. "I will miss the staff here. We are just looking for some new adventure and new opportunity, and a road system."
Uchytil said Creswell has worked for the CBJ for four years and has done an impressive job, "Matt has a proven track record, the acumen, and leadership necessary to achieve the vision of providing world-class facilities for locals and visitors alike."