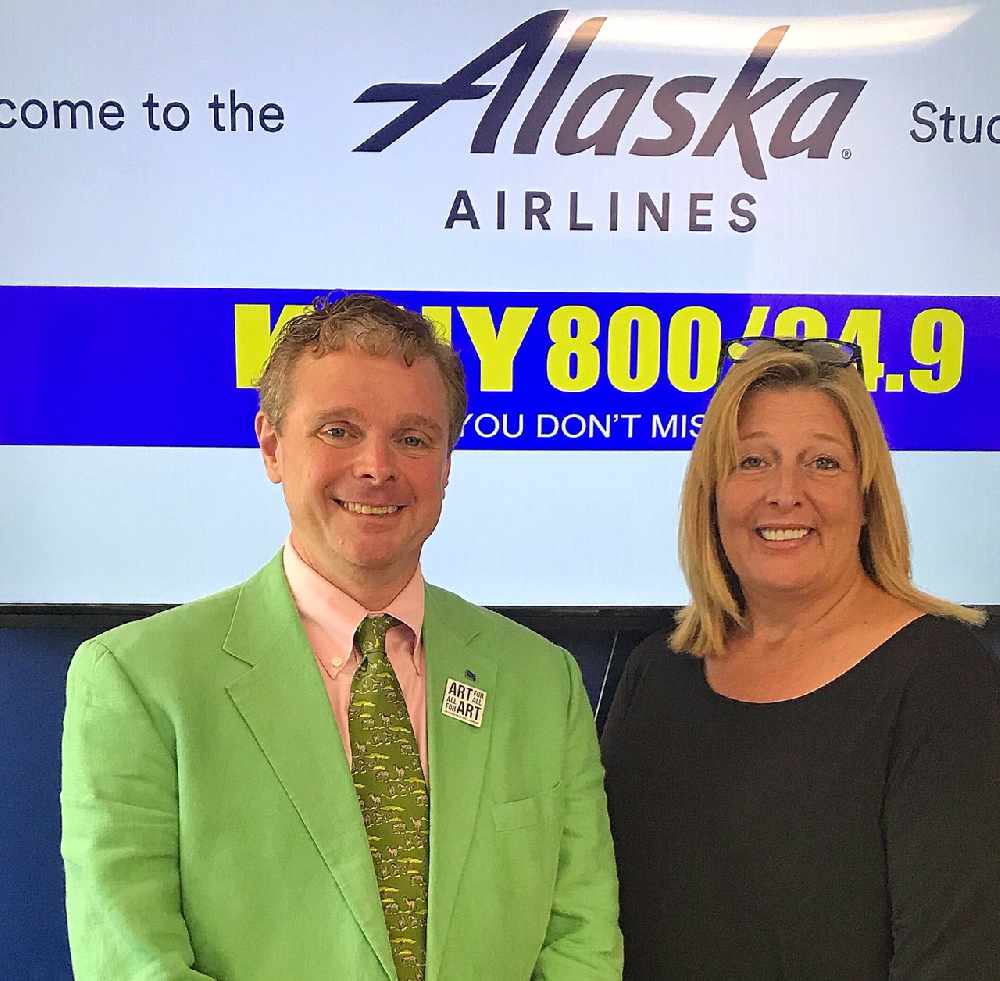 National Endowment for the Arts Chair Mary Anne Carter is joined on Action Line by Alaska Council on the Arts Chair Ben Brown
Juneau, Alaska (KINY) - The chair of the National Council for the Arts is visiting Juneau this week.
Mary Anne Carter was appointed by President Trump and confirmed by the U. S. Senate on August 1 after serving in an acting capacity.
She was a guest on Action Line and was asked what she might like to say to Alaska's governor about his decision to veto funding for the Alaska State Council on the Arts. "I wouldn't say this just to the Governor. I would say this to everyone across the state and everyone across the nation. I believe investing in the arts is an economic engine for any community. I think the empirical data shows that an investment in the arts creates a collective impact across a community, across the state, across the nation."
She said the arts sector in Alaska contributes $1 point 4 Billion to Alaska's economy and employs more than eleven thousand - 800 people accounting for nearly $1 Billion in wages and benefits.
She was asked how her organization might be able to assist the state council with funding. She explained that by law a grant from her organization would have to be matched by the state. But she mentioned that the council also provides direct grants to 501 (c)(3) non-profit organizations. "There may not be enough organizations that know that or that understand how that grant application works and so I think we are going to make a real effort to get back to Alaska and do some workshops around the state."
Carter made a commitment to conduct a grant workshop in Juneau and believes there should be a couple of others in Alaska.
During her stay in Juneau, Carter plans to visit the Sealaska Heritage Institute and Perseverance Theatre, both of which who have received an arts endowment grant from her organization.
Carter also planned to meet members of the public during a brown bag luncheon and summer block party Friday. She addressed the Juneau Chamber of Commerce during its weekly meeting on Thursday.