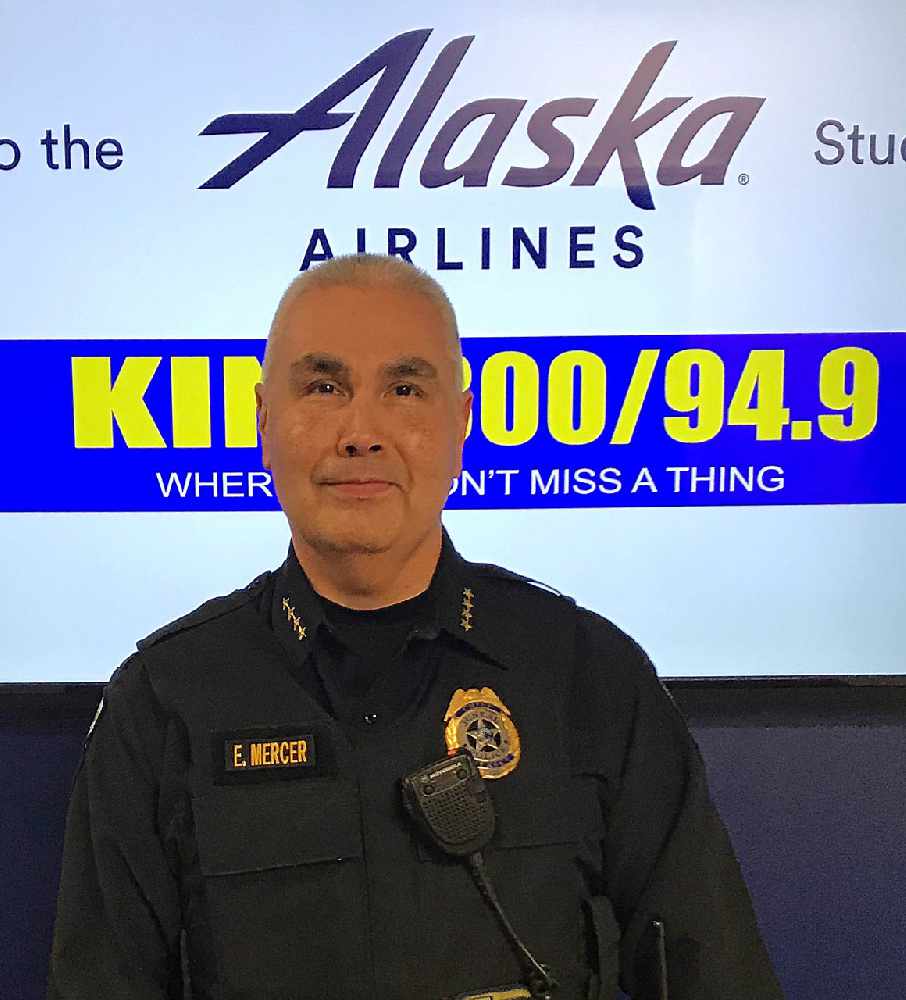 Police Chief Ed Mercer.
Juneau, Alaska (KINY) - Juneau officials continued to respond to 10 demands made regarding police at a recent protest.
CBJ Manager Rorie Watt said it is critically important for our local community to trust and respect their police force and to feel that policing in Juneau is done in a fair, equitable and transparent manner.
The concept of an oversight committee has been proposed to help achieve that goal.
Watt said the community demand for police services has been high and increasing. There is also a growing need for social services.
Black Lives Matter proposed a list of 10 demands regarding police at a June 6th protest. They included defunding of police militarization and reinvestment into social programs. They also asked for more education on racial bias, domestic violence, human trafficking, sexual assault, mental illness, substance misuse, and homelessness.
Other demands are the use of body cameras, racial sensitivity training, and a ban on chokeholds, strangleholds and knee holds.
Another demand was taking the guns and jobs away from police officers accused of domestic violence.
Police Chief Ed Mercer said a police officer can't be certified in Alaska if they had a prior conviction for domestic violence.
They also demand the release of police personnel records and reports on cases involving missing and murdered indigenous and black women.
They also demanded the Juneau School District upgrade their educational and disciplinary policies to ensure that racial incidents do not occur.
Mercer told the assembly that they already follow many of the Black Lives Matter demands. They have a high standard for police training and hiring, train on crisis intervention and de-escalation, officers are required to wear body cameras on calls and throughout their shift, and the department thoroughly investigates any alleged or suspected misconduct of officers.
Mercer said they don't have armored vehicles and don't have a lot of military type equipment.
In 2019, only 38 people involved in 32,605 police responses had force used against them. Only twice were firearms used by officers.
The department also intends to seek a grant to fund an employee to handle de-escalation training.
Chief Mercer said a recent complaint of racial bias on the part of officers during a traffic stop was fully investigated and the allegations were deemed unfounded.
The committee of the whole agreed to keep discussing these various issues at a meeting Monday night.