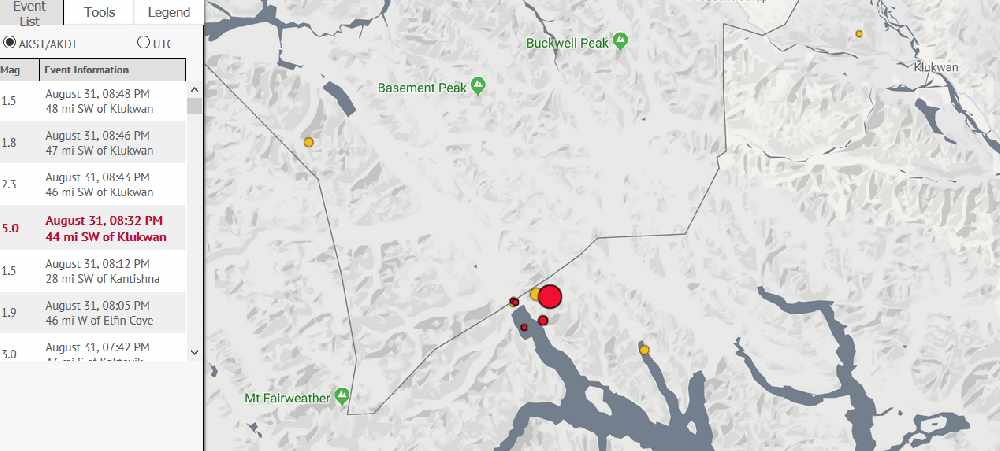 A screenshot of the UAF Earthquake Center mapping tool after the temblor on Saturday night.
Klukwan, Alaska (KINY) - A magnitude 5.0 earthquake struck southwest of Klukwan on Saturday night and was followed by smaller aftershocks.
The earthquake, which struck at 8:32 p.m., was felt as far away as Juneau in Southeast Alaska.
A series of smaller aftershocks, from between 1.4 and 2.3 on the Richter Scale, registered in the minutes following the main temblor.
The quake was recorded by the University of Alaska Fairbanks Earthquake Center.