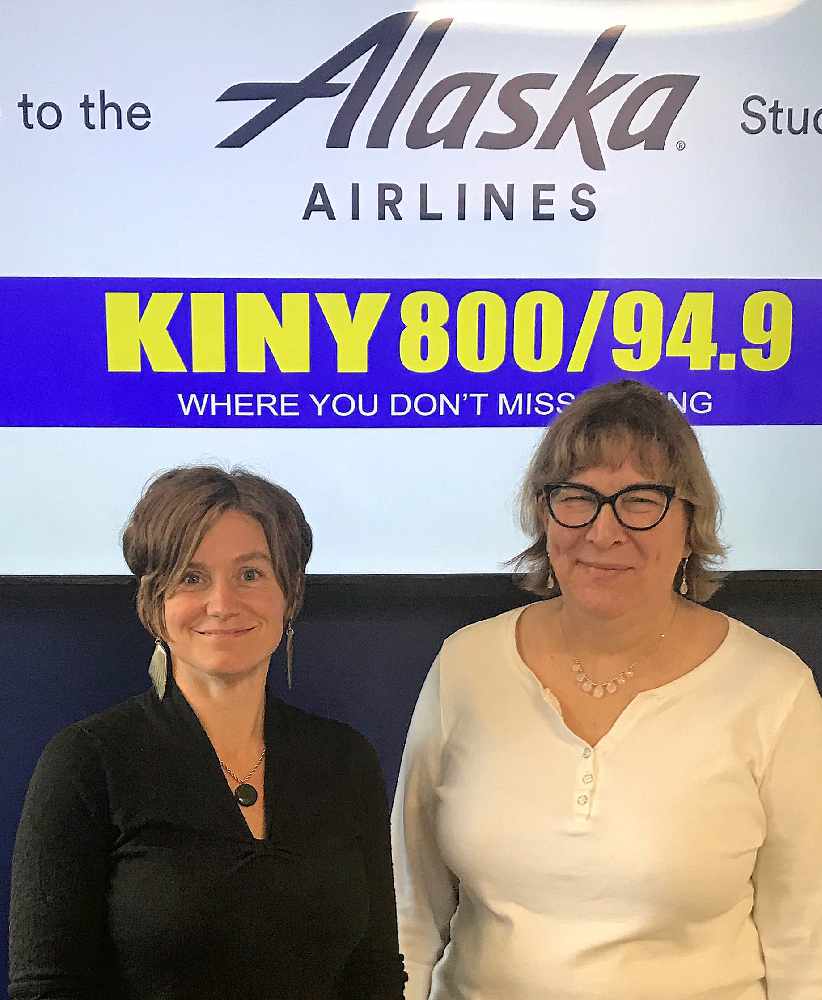 State DOT Southcoast Construction Project Manager Catherine Wilkins (R) and Southcoast and Alaska Marine Highway Public Inforamtion Officer Aurah Landeau
Juneau, Alaska (KINY) - The Egan Drive Project started up last week. Its the first year of a two year project between Tenth and Main Streets with this year's work focused between Willoughby Avenue and Whittier Street.
Catherine Wilkins is the construction project manager for the Southcoast Region of State DOT.
She said on Action Line that is going good so far, although they would appreciate some drier weather.
Crews are now working to take out the median. That area will be paved over along with Wilkins describes as the really worse potholes.
Once that work is completed, temporary traffic patterns will be put in place between Whittier and Willoughby. Under that scenario, motorists will merge from two lanes down to one and then shift to the opposite side. There will be one lane in each direction. Wilkins said that will start on the ocean side and then they will move to the mountainside later in the summer.
Provisions have been made for the 4th of July parade. Wilkins says they have made provisions to temporarily reopen the roadway to close to normal traffic patterns on 4th of July weekend so the parade will be able to go on as usual.
The Federal Highway Administration approved the request, according to Wilkins, who says that will increase the cost of the project a bit.
Wilkins says next year's work could make it more challenging for the parade. She's suggesting it be moved to Douglas which stages a parade immediately following the downtown event.
Anyone with questions can call SECON's public information coordinator at 209-9842. Inquiries may also be emailed to egandriveproject@alaska.gov