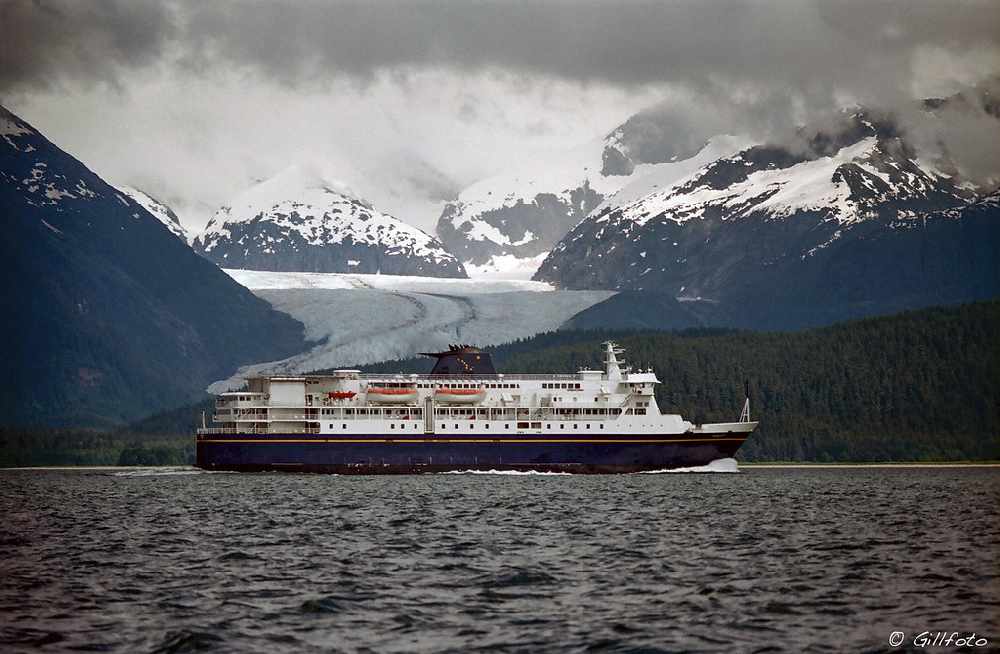 An AMHS vessel underway. (Photo courtesy of Gillfoto)
Juneau, Alaska (KINY) - The Alaska Marine Highway System is ending service to Prince Rupert, British Columbia, effective Oct. 1.
U.S. Customs and Border Protection is requiring AMHS to secure a Canadian law enforcement presence to protect CBP's personnel in Prince Rupert while inspection tasks are performed.
All avenues for local law enforcement were pursued, but AMHS was not able to secure the staff necessary to fulfill this requirement.
The new requirement specifies a Canadian law enforcement presence with the ability to make arrests in Canada, which is not a duty that AMHS staff are able to perform.
Last spring, CBP began requiring a Canadian law enforcement presence in Prince Rupert. AMHS was granted a waiver through Sept. 30.
Over the summer, AMHS worked with the City of Prince Rupert and the Royal Canadian Mounted Police to meet this requirement, but neither of these entities have staff available to perform the duties necessary to comply with the new requirement.