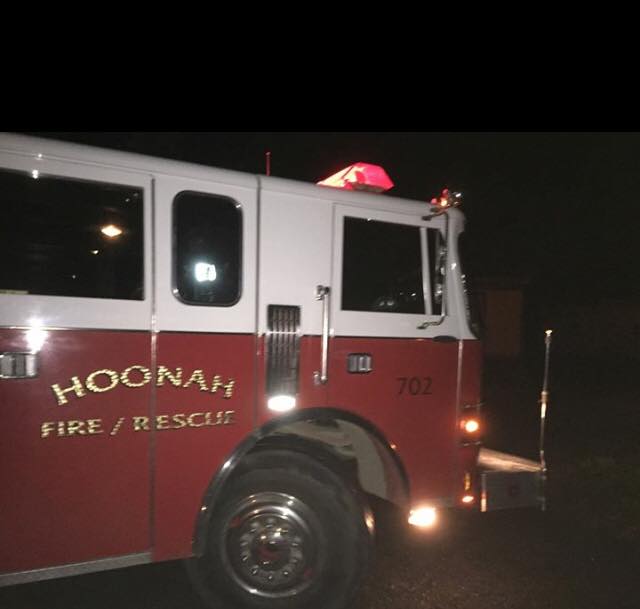 Photo credit to Hoonah Department of Public Safety.
Hoonah, Alaska (KINY) - A single-family home on Hoonah Court suffered about $10,000 in damage, Hoonah Fire Chief Jason Goins said.
Chief Goins said the fire call came in at 5 pm Tuesday. By the time volunteers arrived, the residents and neighbors had been able to knock down the flames.
Goins said there were no injuries in the blaze. It appeared the occupant left a pan of oil on the stove unattended, it flared up and started a fire in the kitchen area. The stove and cabinets were damaged.
"Don't walk away from boiling oil, just don't, it's a bad thing to do," he added.
Goins said the family has some painting and cleaning up to do before they can live in the home.