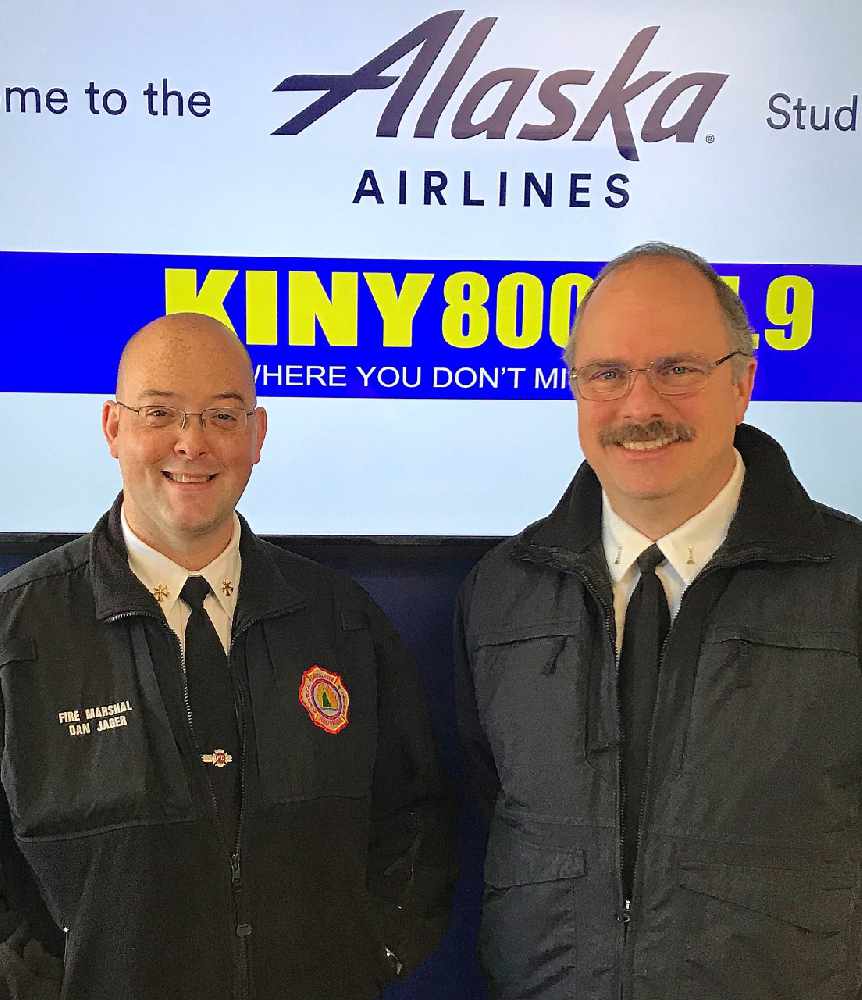 Fire Marshal Dan Jager (L) and Dep[uty Fire Marshal Sven Pearson on Action Line
Juneau, Alaska (KINY) - October is Fire Safety Month and this week is designated as National Fire Prevention Week.
Juneau Fire Marshall Dan Jager advised while a guest on Action Line to have an escape plan that includes a second way out and to practice the plan, not only during the daytime but also during nighttime.
When asked about the major causes of fire in Juneau, Jager mentioned juvenile related fires over the last four or five years, some of which were intentionally set.
Other causes are related to electrical issues, he said. Jager also mentioned fish smokers that ignite back decks and the errant disposal of fireplace and wood stove ashes.