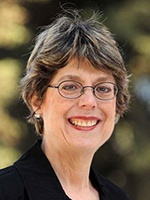 Gabrielle LeDoux
JUNEAU, Alaska (AP) — An indictment shows a former Alaska legislator has been indicted on new felony charges alleging voter misconduct related to the 2018 elections.
The state Department of Law says Gabrielle LeDoux pleaded not guilty on Thursday.
Her attorney did not immediately return a message from The Associated Press.
But LeDoux says she has done nothing wrong and looks forward to clearing her name.
The state Department of Law in March 2020 announced charges against LeDoux, a former aide and a son of the former aide.
LeDoux was serving in the Alaska House at the time.
She lost her primary last summer.