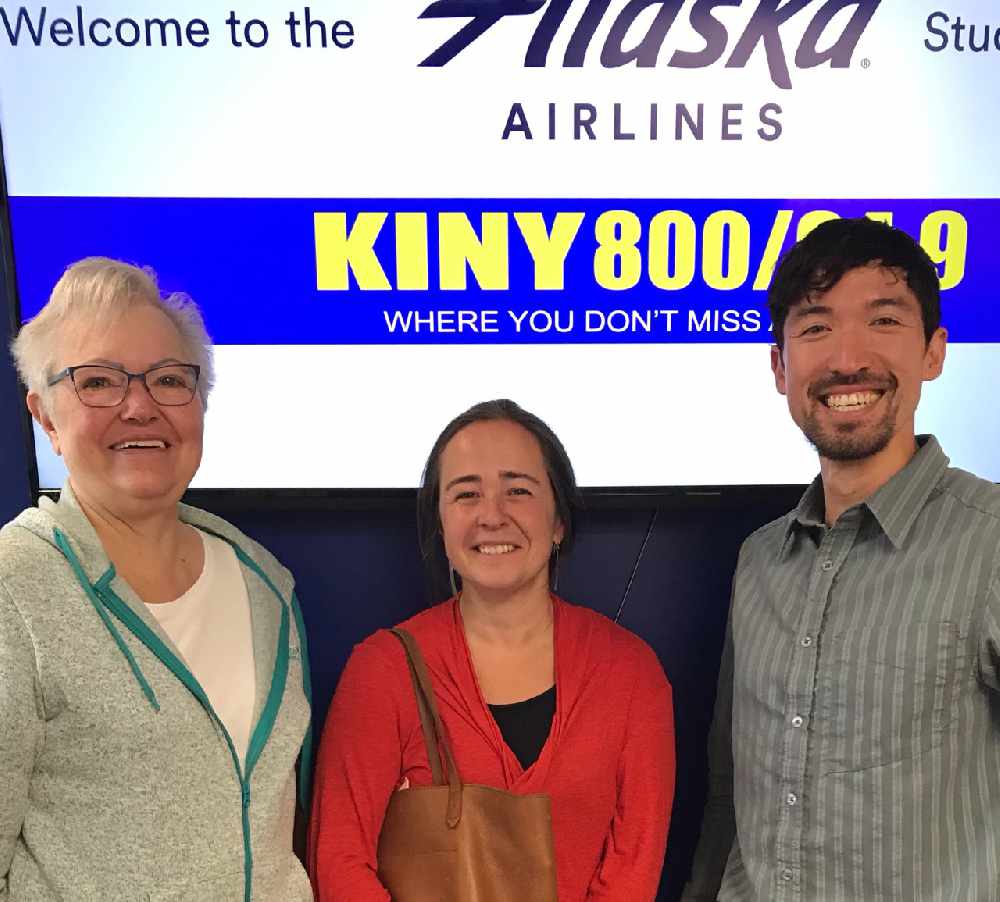 Glory Hall Executive Dir. Maria Lovischek and Fundraising Committee Members, Lorraine Derr & Greg Smith
Juneau, Alaska (KINY) - The lion's share of what's needed for purchase property to fund the purchase of land in the Valley to move the Glory Hall from downtown has been raised.
Laraine Derr of the fundraising committee was among the guests on Action Line Thursday. She reported that there's about $150,000 in the bank and with pledges amounting to about $100,000. Based on her past fundraising experience, Derr expects that between $50,000 and $80,000 will come in.
The Juneau Community Foundation is handling the donations. Derr says checks can be sent to the foundation at 350 North Franklin Street, Juneau, Alaska 99801. She said to write Glory Hall Project in the memo line of your check.
Donations can also be made online at www.jcf.org
Once the funds are raised, the Glory Hall Executive Director Mariya Lovishchuk will write a check to the owner of the land, St. Vincent de Paul.