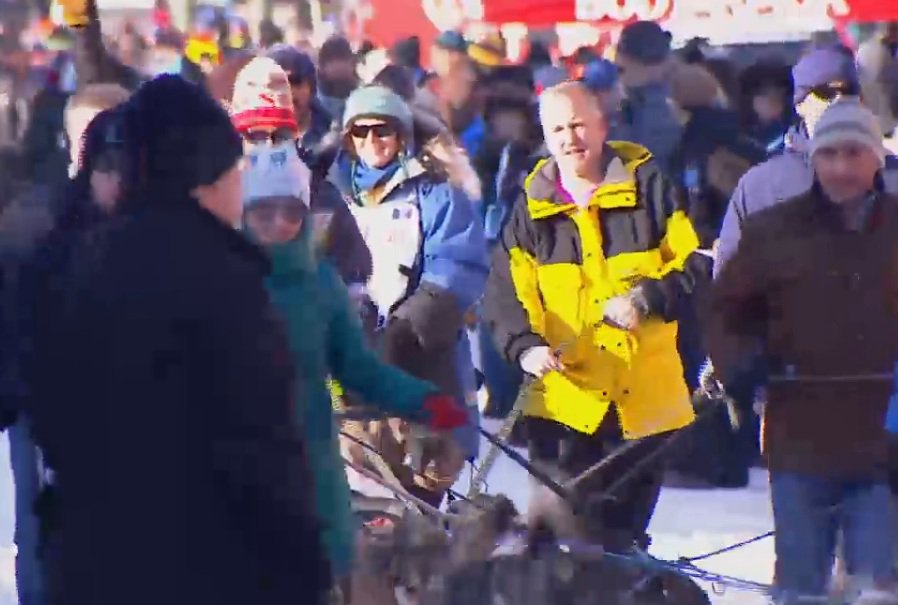 The running of the 2019 Iditarod race at the finish line.
Nome, Alaska (AP) - Officials with the world's most famous sled dog race have confirmed they have denied entry to a 78-year-old veteran musher.
In a statement emailed to The Associated Press, officials said the Iditarod Qualifying Review Board denied entry to Jim Lanier, who first ran the Iditarod Trail Sled Dog Race in 1979.
Lanier scratched from his past four Iditarod races. In 2018, fellow musher Scott Janssen came upon Lanier between White Mountain and Safety. Janssen described Lanier as stuck and starting to freeze. Both mushers were flown to Nome.
The review board said it based its decision to deny Lanier entry to next year's race based on observations made by the race marshal and judges when he scratched in 2018. The review board also took into account observations made by the race marshal and veterinarian in this year's Yukon Quest International Sled Dog race.
The Iditarod called Lanier an icon of the race and said he'd be welcome in the 2021 race after review from the review board.