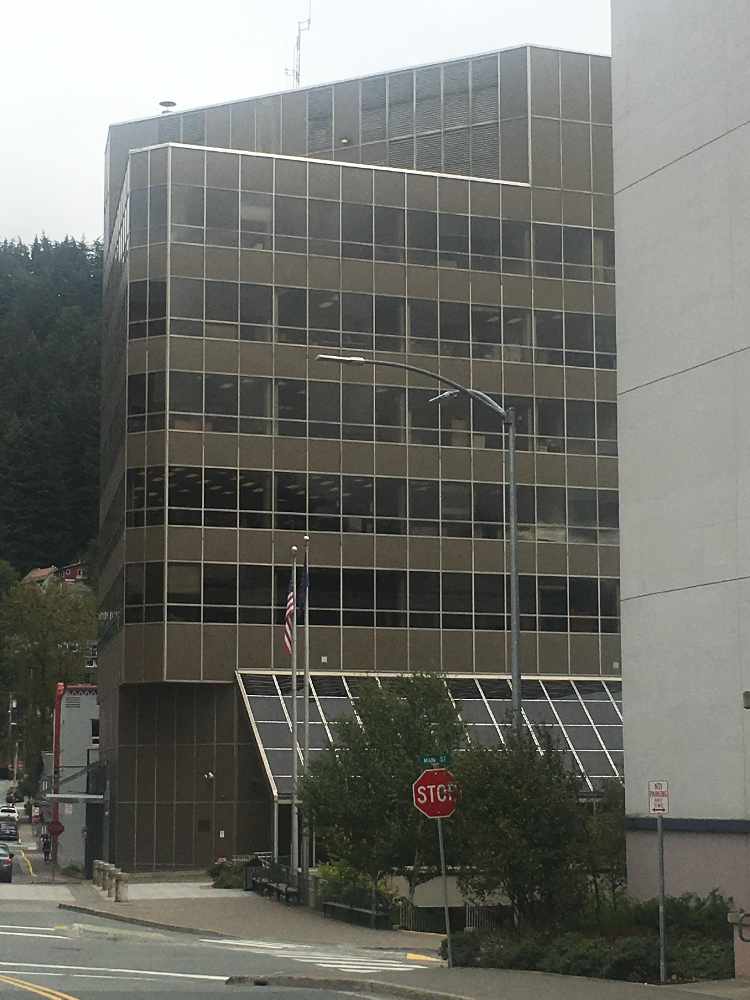 The Dimond Court House in Juneau.
Juneau, Alaska (KINY) - Fenton Jacob's murder trial date is coming closer.
Superior Court Judge Philip Pallenberg said the case is on the trial calendar for November 2.
Jacobs has had four public defenders represent him in the past 14 months.
District Attorney Angie Kemp said the victim's family has really expressed concern about the case being continued beyond the November date.
Jacobs is charged with first-degree murder and other counts for the stabbing death of William Campbell, 47, in downtown Juneau.
The two men exchanged words and had a fistfight on May 2, 2019, before Jacobs allegedly stabbed Campbell three times.
Mr. Campbell died while being transported to a Seattle hospital for medical treatment.
Judge Pallenberg said they might have to use another courthouse to hear the case due to issues related to COVID-19. One option is the federal courthouse in Juneau. A second option is Elizabeth Peratrovich Hall.
He set the case for another discovery hearing on August 4 at 3:30 pm.