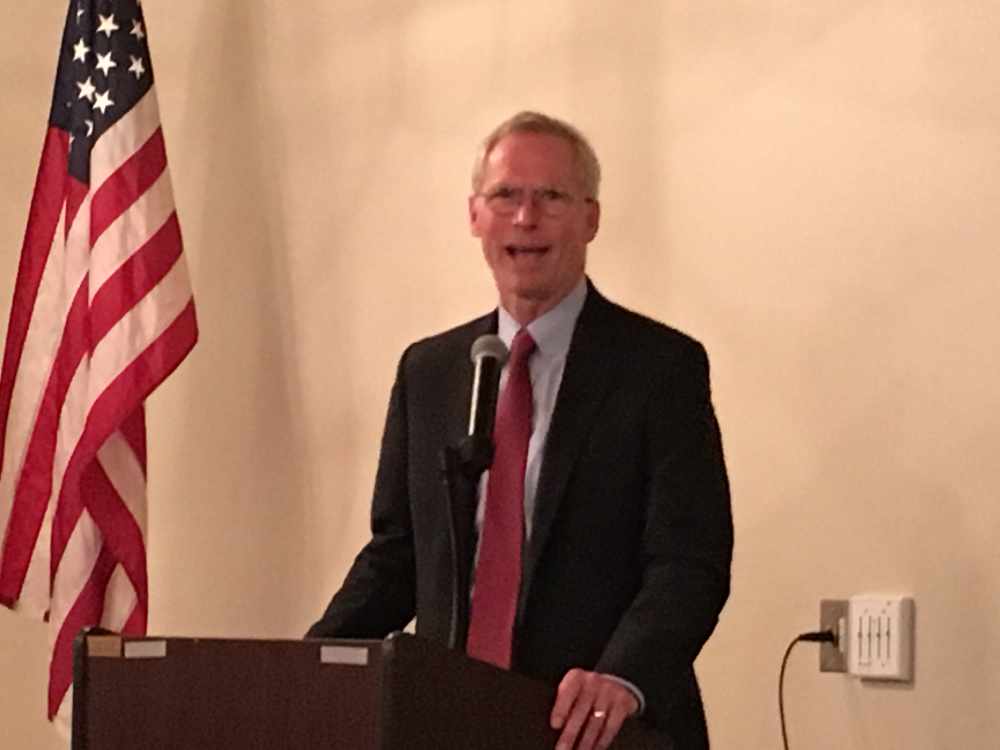 UA President Jim Johnsen resigned today. Photo credit to Charles M. Murphy
Juneau, Alaska (KINY) - University of Alaska Board of Regents Chair Sheri Buretta said Johnsen resigned after a mutual decision that a change in leadership was needed.
Vice President Michelle Risz will serve as acting president, effective immediately.
Rizk has worked 22 years for the University with time in University Relations, Chief Budget, and Strategy Officer, and as a liaison for facilities and land management. She also has served the university in areas like finance, human resources, and as the university's chief advocate in Juneau.
Johnsen said he enjoyed his time working with the university over the past five years, "It has been a real challenge leading the university, but we have made a lot of progress too. Looking forward, there is no institution more important for creating opportunities for Alaskans than the university."
Buretta said she felt this is the correct decision for the university, "We ask the university community to recognize that the state and university's current situation requires significant change. To thrive, UA must come together to address our significant challenges, working to transition, reversing declining enrollment, and adapting to declining state support. The board also asks our community to move forward together and to work with the Board and university leadership as we address these changes."
She praised Johnsen for his commitment to the university and his leadership through some unprecedented challenges including a major decrease in state funding.
The board plans to appoint an interim president before July 15. A formal search for a new UA president will commence later this year.