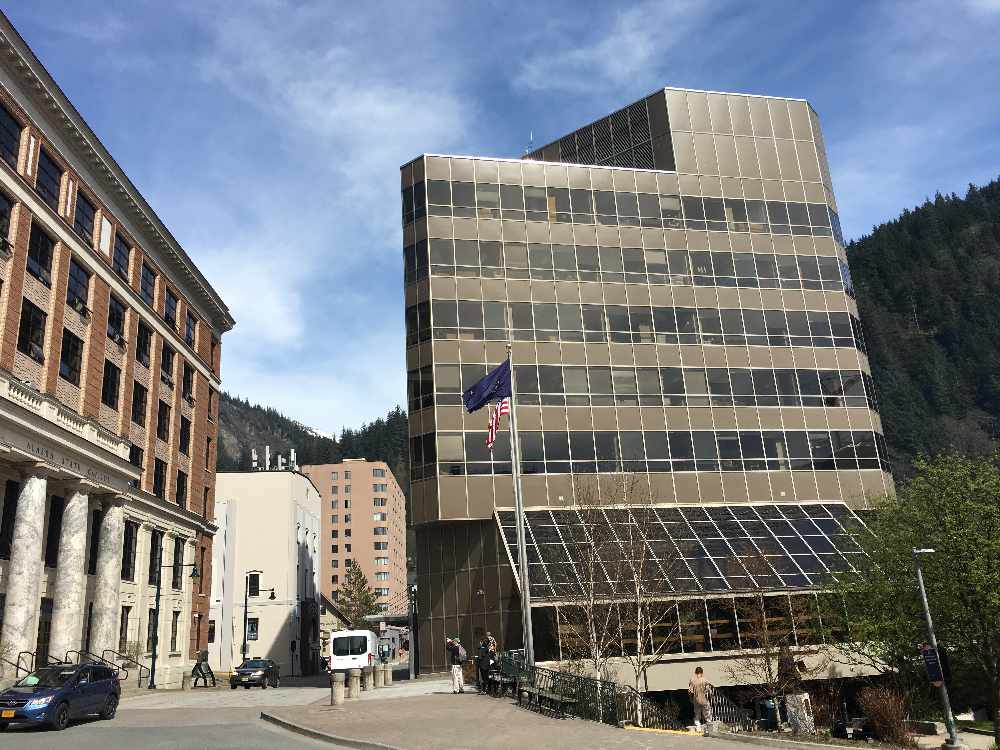 The Dimond Courthouse in Juneau.
Juneau, Alaska (AP) - A state court judge has denied a request by a Juneau man to block the distribution of federal coronavirus relief aid under a reinterpretation of program rules by Gov. Mike Dunleavy's administration.
Superior Court Judge Philip Pallenberg ruled Eric Forrer had not shown a "clear probability of success" on the merits in his underlying case.
Even if Forrer had, Pallenberg wrote he would not have blocked disbursement of funds, citing the economic fallout of the coronavirus.
Forrer took issue with plans by the state to expand the rules for a small business aid program beyond those proposed by the Dunleavy administration and ratified by lawmakers.