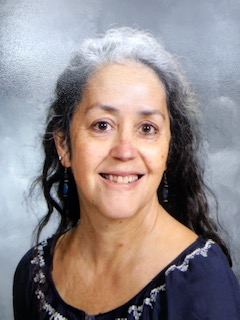 Juneau teacher Pamela Garcia.
Juneau, Alaska (KINY) - Pamela Garcia has taught in the Juneau School District in a variety of roles for 20 years. Now she has been nominated for the Department of Education and Early Development 2019 Teacher of the Year award.
She is currently a special education resource teacher at Auke Bay Elementary School in Juneau. After six years as a paraeducator, Ms. Garcia became a classroom teacher and taught students in grades 1, 2, 4, and 5 during a span of 12 years.
She then became an instructional coach and provided professional development to K-5 teachers through model lessons in classrooms, professional learning communities, and district in-services for seven years. She now uses her expertise to teach high-need students with high-impact teaching practices.
In addition to her work in the Juneau School District, Garcia has served as an adjunct instructor for the University of Alaska Southeast, a national staff developer for Advancement Via Individual Determination (AVID), an afterschool Leading Educational Access Project (LEAP) instructor, co-president of the Juneau/Haines Reading Council, a regional representative for the Alaska Council of Teachers of Mathematics, and a statewide instructor for both Alaska Basic Math Institutes and Alaska Seas and Rivers curriculum.
Garcia holds a bachelor's degree in elementary education and a master's degree in mathematics education from the University of Alaska Southeast.
A committee composed of Alaska's 2019 Teacher of the Year, Danielle Riha, and members of major Alaska educational associations will interview the finalists. The committee considers a written application, a video snapshot of the teacher in the classroom, and an interview. They will recommend a 2020 Alaska Teacher of the Year and an alternate to Alaska Education Commissioner Dr. Michael Johnson.

The Alaska Teacher of the Year may be called upon to speak at education conferences and participate in various statewide education working groups. The teacher is the Alaska nominee for National Teacher of the Year and serves as a member of Commissioner Johnson's Teacher Advisory Council.