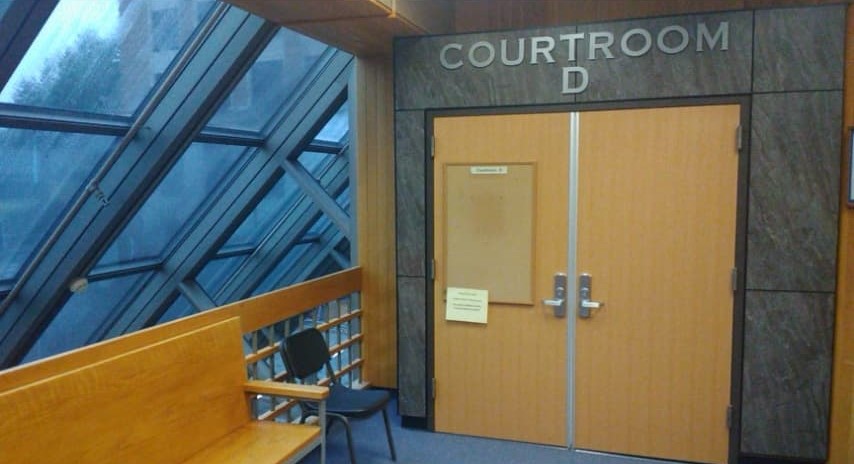 The courtroom of Judge Phillip Pallenberg in Juneau.
Juneau, Alaska (KINY) - A Juneau man has been arrested after being charged with two counts of sexual abuse of a minor.
Judge Daniel Schally issued an arrest warrant Sept. 12 seeking the apprehension of Bryan Becker, 30, who was indicted the same day by a grand jury in Juneau.
Becker's bail is set at $10,000. He was lodged at Lemon Creek Correctional Center.
Becker is accused of sexual contact with two individuals, and namely that he touched them inappropriately while they were under 16 years of age - and the victims, at the time of the offense, were residing in the same household - and that he had authority over them.
Both counts are Class B felonies under Alaska law.
The case has been assigned to Judge Philip Pallenberg.