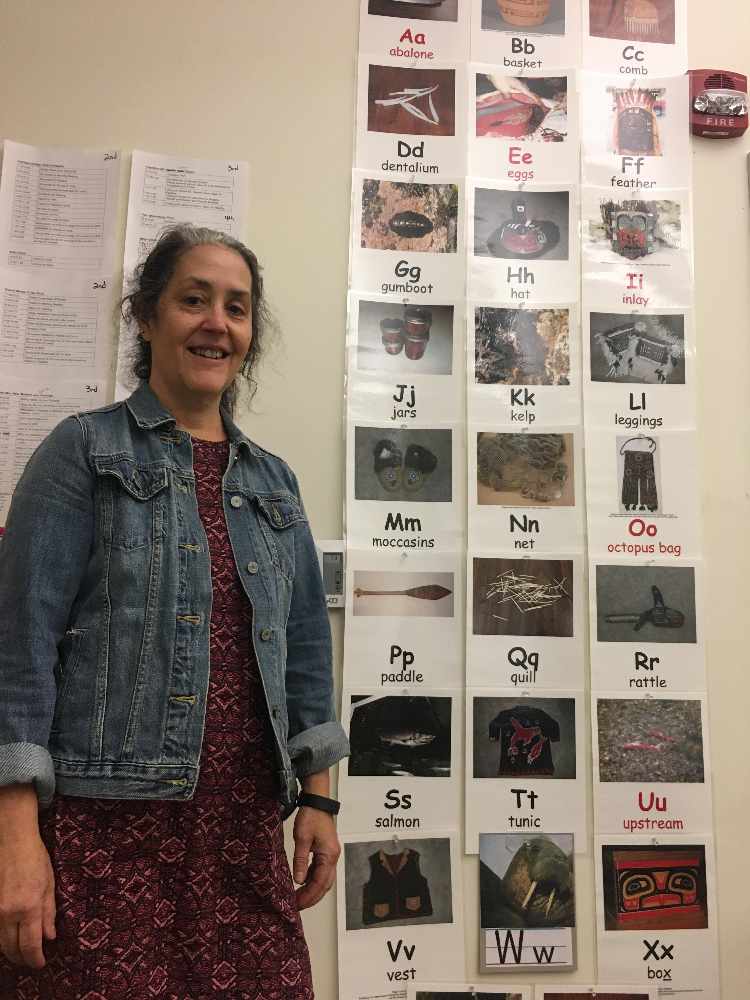 Pamela Garcia in her Auke Bay Elementary School classroom (Photo credit to Charles Murphy.)
Juneau, Alaska (KINY) - Pamela Garcia has worked for Juneau Schools for 20 years the last 12 as a classroom teacher.
Garcia is one of three teachers who are finalists for the award this year.
Garcia heads to Anchorage September 23rd to be interviewed by the selection committee.
The committee has also asked Garcia for additional information about her work and her career, "Its a one hour interview by a panel of people with the Department of Education, last year's teacher of the year. I also have to present a 20-minute presentation that includes a seven-minute video of me interacting with students."
Garcia has worked at several Juneau schools and wants to be considered a Juneau teacher. She said she got a lot of congratulatory messages from her co-workers and even past students when word came out she was one of the finalists.
She thanked her friends for convincing her to apply for a para-professional job with the district two decades ago. She was working as a waitress at the time. She said she knew almost instantly that she wanted to become a teacher.
Garcia said she has had a great career and enjoyed every minute of it, "I'm just honored by the entire thing. I'm pleased with everybody's support. I feel really highly supported in Juneau. I'm a homegrown girl. I started from humble beginnings, worked really hard to get a degree, and now I'm here. It feels pretty cool."
Garcia expects to know who the winner is in the next couple of weeks.