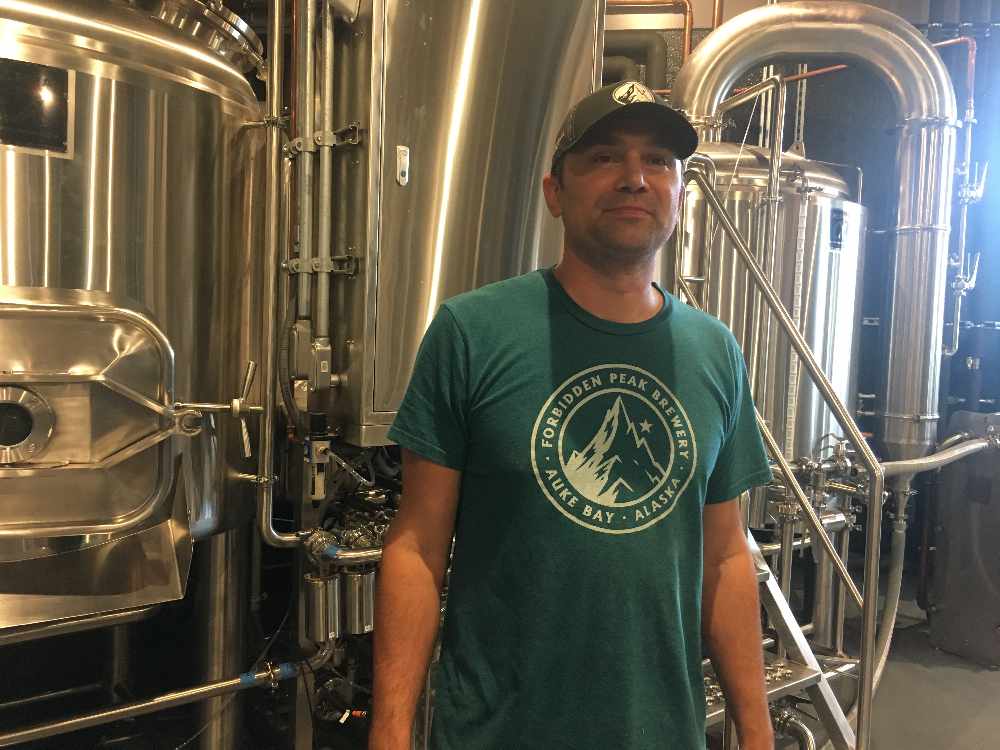 Co-owner Skye Stekoll is busy getting the brewery ready to open. (Photo credit to Charles Murphy.)
Auke Bay, Alaska (KINY) - Forbidden Peaks will become the fourth brewery to operate in Juneau.
The brewery plans a grand opening celebration on on October 12. It joins Alaskan, Devils Club and Barnaby Bay breweries in Juneau.
Co-owner Skye Stekoll is really excited about the brewery. He's a long-time homebrewer and has wanted to open a brewery for over 10 years.
He grew up in Auke Bay. He said he thinks its the ideal location for a brewery. They see boaters, tourists and miners pass through.
He said the focus of the brewery will be on being successful year-round and serving the neighborhood.
"I love Auke Bay. The weather is great. The people are great and the brewery is really excited to be part of the community out here," he said.
Stekoll said they are still hiring employees and creating their staff of about a dozen people.
They plan to have seven or eight varieties of beer on tap to start and could expand to a dozen. In a year they want to deliver canned beer here in Juneau.
"We like all beer. Over time we'll have a little bit of everything. Right now we are starting with more basic recipes, American beers, pale ale, blondes and were getting into lagers. That is what we want to get into more in the future."
Stekoll said breweries are doing well in Alaska with great products and great community connections. He praised all of the local breweries for their guidance and support.