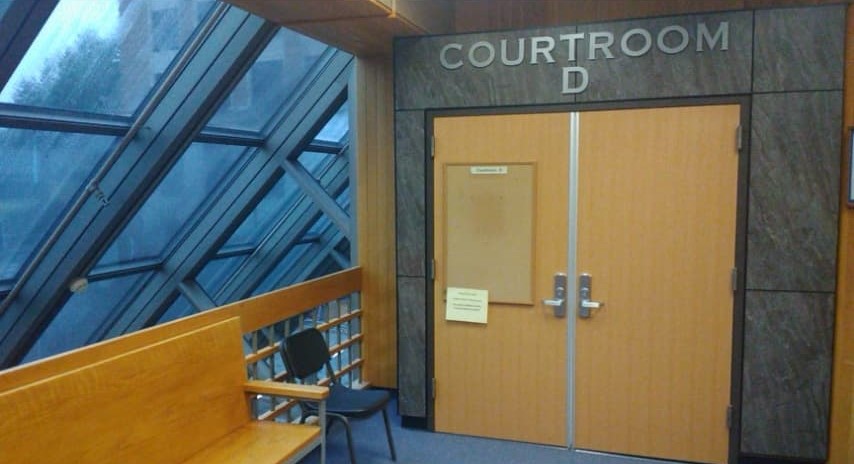 Juneau, Alaska (KINY) - An inappropriate contact between juror Hans Snyder and the defendant led to the juror being dismissed from the panel hearing the murder case of Laron Graham today.
A juror was excused after he saw the defendant outside of court in shackles and accompanied by Alaska State Troopers. That leaves 14 members, nine women, and five men left to hear the case.
Snyder said he saw Graham but immediately moved to the other side of the room and had no further contact. He saw Graham accompanied by two Alaska State Troopers. He said he did not notice anything different about Graham than what he has seen in the courtroom.
The court wants to avoid the jury seeing Graham in shackles and handcuffs as he is currently is an inmate at Lemon Creek Correctional.
Snyder said he didn't talk about the encounter with other jurors. He said he did not notice the defendant in handcuffs.
The defense argued that seeing the defendant in handcuffs and shackles could influence the juror's view of the defendant and thus the verdict they render.
Judge Philip Pallenberg said jurors are normally cautioned to not enter into any public area of the courthouse during the trial. He admitted he did not read that instruction to the jury.
In other evidence in court, the victim's father Kelly Tonsmeire wrapped up his testimony under cross-examination. He said his daughter was bi-polar and he told police they did all they could to make her feel secure. This included the purchase of surveillance equipment. She had complained to her family about 10 burglaries at her residence.