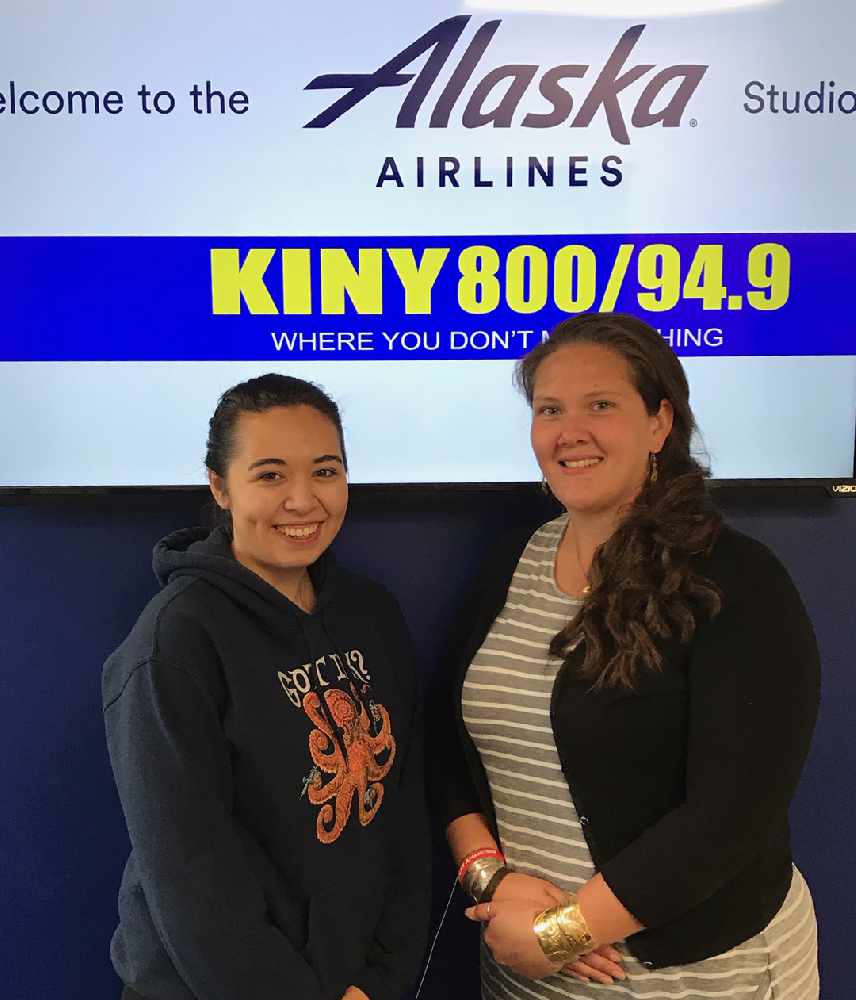 Gabe Canfield (left) along with SEACC's Heather Evoy on Action Line
Juneau, Alaska (KINY) - Gabe Canfield of Ketchikan is working this fall as an Intern for the Southeast Alaska Conservation Council.
She's taking a break this Fall from the Ivy League institution Dartmouth where she is a junior where she tentatively plans to major in environmental and Native American studies.
What she learns there will be put to work back in Alaska. Canfield said she definitely plans to return to Alaska to try to make a difference on environmental and native issues.
Evoy feels her background will serve her well. She lived most of her life in Ketchikan, although she's an Inupiat born in Fairbanks.