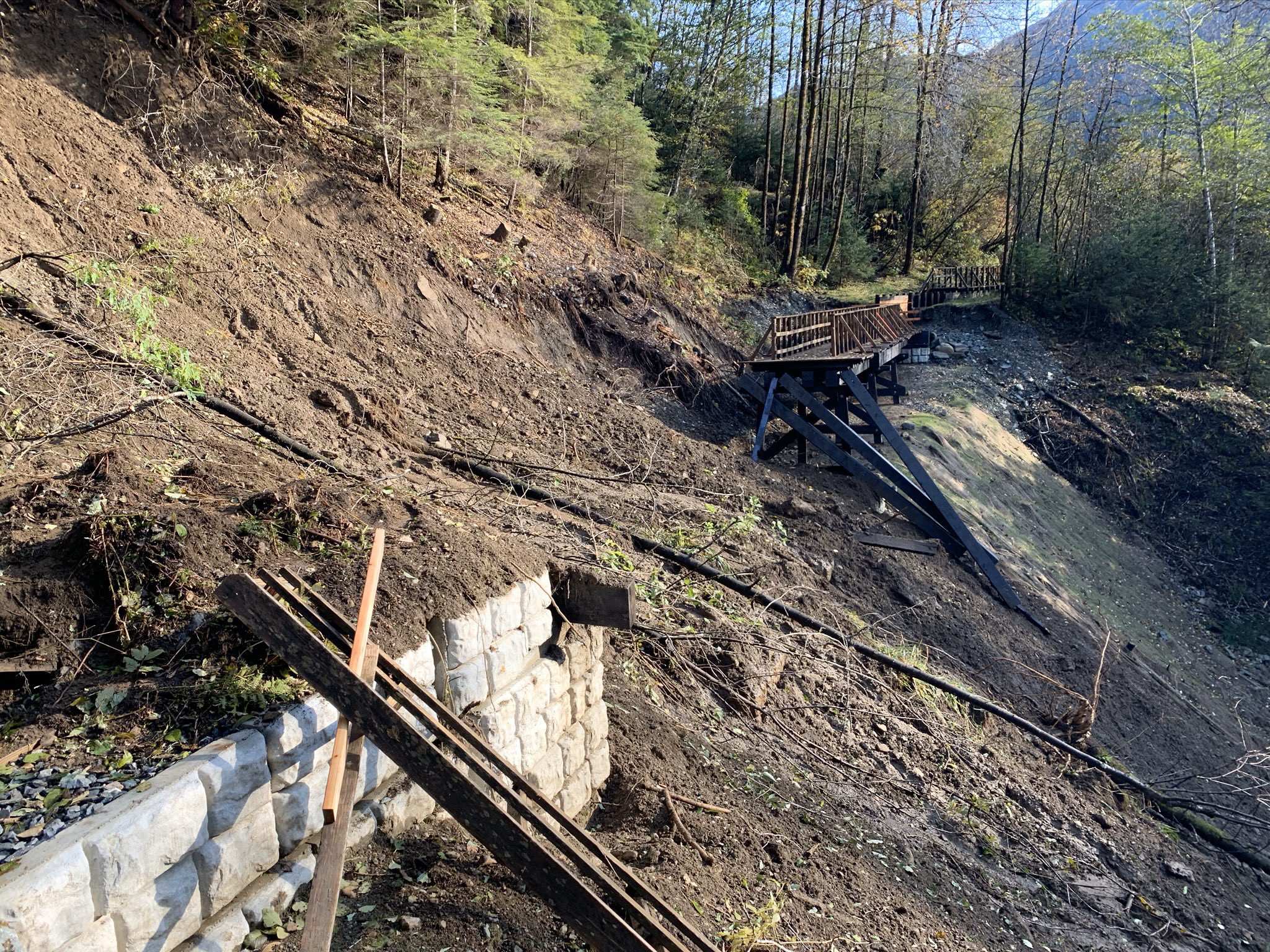 Phot courtesy of AEL&P
Juneau, Alaska (KINY) - The Flume Trail was unable to reopen as scheduled Monday following phase one of the work there due to this weekend's heavy rains.
Landslides took out a portion of a bridge on the trail that was built this year. Debbie Driscoll of Alaska Electric Light .and Power, which owns the trail, said it's about halfway between the trailheads.
She said their engineers were able to look at the area Monday and determined it will take four weeks to make repairs and clean up the area.
Phase Two of the trail rebuild is set for next summer.