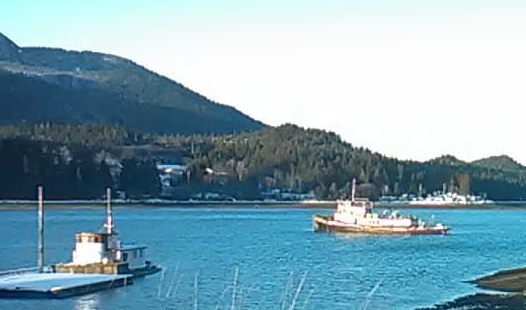 Photo courtesy of CBJ Docks and Harbors Department
Juneau, Alaska (KINY) - The defunct tug boat the Lumberman is one step closer to reaching the bottom of the Gulf of Alaska where it will be scuttled in 13-hundred feet of water.
Port Director Carl Uchytil provided an update on Action Line. "We've removed 200 cubic yards of trash off that vessel. So, that's a lot and it's risen out of the water a bit."
It was moved to the inside of the Cruiseship Terminal Dock. They plan to move to the outboard side of the dock Thursday. Uchytil said the move is necessary to make room for the gill net fishery to discharge their product to Taku Smokeries.
The scuttling in the Gulf of Alaska will be done later this summer, according to Uchytil.