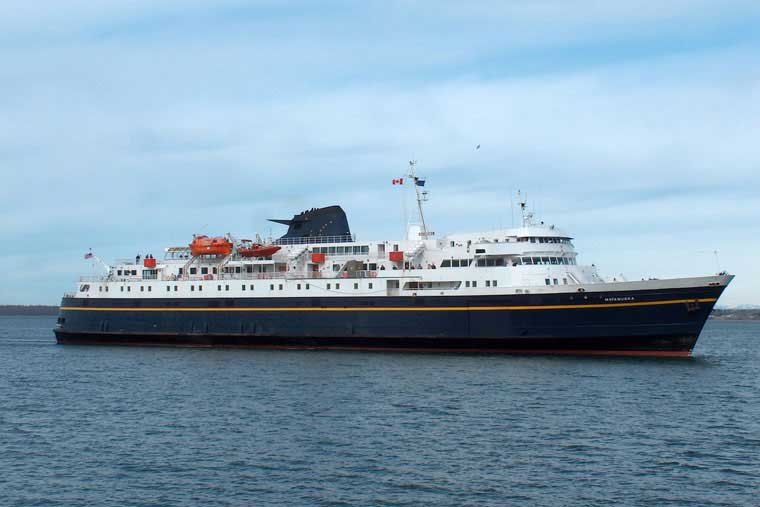 The M/V Matanuska.
Juneau, Alaska (KINY) - Another blow to the Marine Highway service in the northern Panhandle.
The Alaska Marine Highway System (AMHS) canceled sailings on the M/V Matanuska through Tuesday, April 14, at which time the M/V Columbia is anticipated to assume the sailings originally scheduled for the Matanuska.
The Matanuska remains at the Auke Bay Ferry terminal. Issues with the reduction gear system were identified in January. Ultimately the ship will sail to Ketchikan to get repaired.
The Matanuska was returned to service last November after a complete re-power. Those repairs are covered under warranty.
The AMHS said they can't pinpoint when the Matanuska will return to service.
March is a busy month with the Gold Medal Basketball Tournament and also the Region V high school basketball tournament in Juneau.
Alaska Airlines is working with schools to get players and fans to the Region V tourney.
The AMHS is also working on interim passenger and freight service for the Northern Panhandle
The M/V Tazlina will return to service on March 5 to serve the Northern Panhandle.