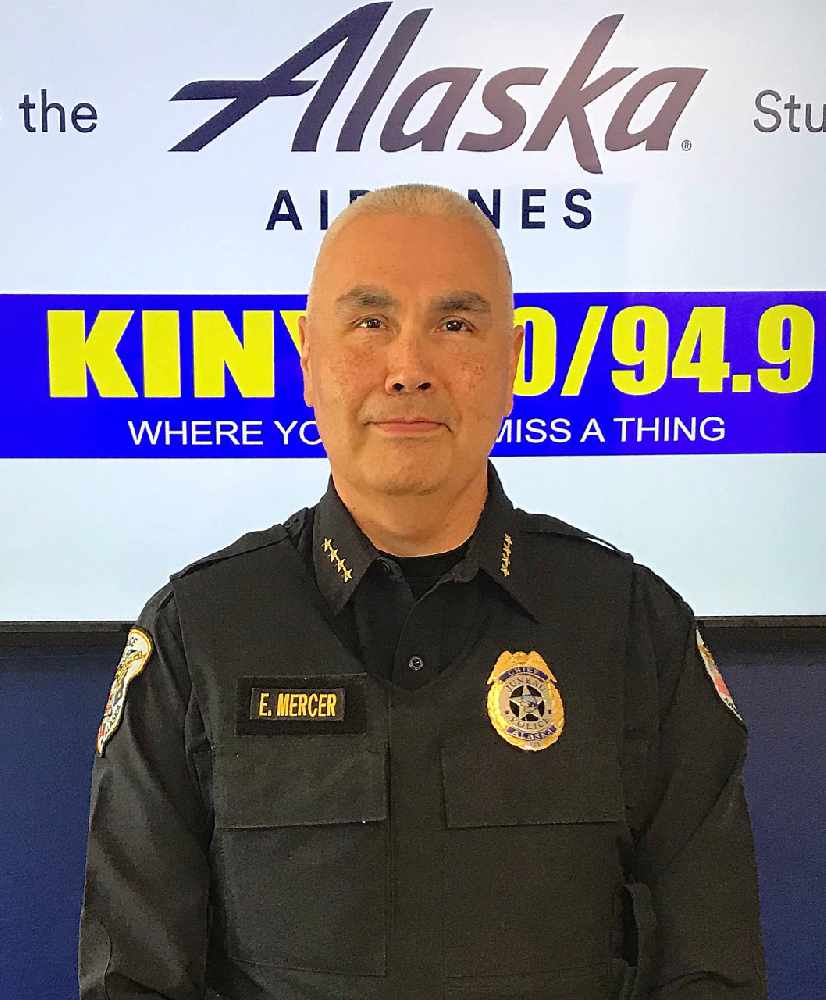 Juneau, Alaska (KINY) - There was a wide-ranging interview with Juneau Police Chief Ed Mercer on Action Line Wednesday.
He was asked for an update on the recent officer-involved shooting. The chief said they requested the investigative unit of the Alaska State Troopers to look at the use of force that was applied in the incident. The results of the investigation have been sent to the Office of Special Prosecution for review and recommendations on any action that should be taken, if any
The chief isn't sure when that word will come. "Quite honestly, I really want them to take their time and seriously look at everything when they come up with a conclusion on what direction they're going to go with us."
The two officers involved in the incident are back on patrol, according to the chief.
An arrest warrant has been issued for the suspect who remains hospitalized in Seattle after he was shot twice.
The chief was asked for the status of the officer who was charged recently with driving under the influence and assault after his vehicle struck another vehicle. He said that the officer is no longer with the Juneau Police Department. When asked to confirm that the officer resigned, the chief said he left the agency on his own. The officer pleaded not guilty to the charges during his arraignment.
On another matter, the chief said the latest preliminary figures indicate serious crime has dropped in Juneau this year. He said part one crime dropped about 14 percent in 2019 in comparison with the same period of time last year. "We're seeing some decline in our part one crimes and as you recall are part one crimes were elevated by property crimes, burglaries, thefts and we saw a little bit of a decline in those burglaries as far as it goes over the two quarters of 2019.
Meanwhile, the chief said the heist of an ATM machine at a downtown hotel and the bank robbery inside Safeway remain under investigation.