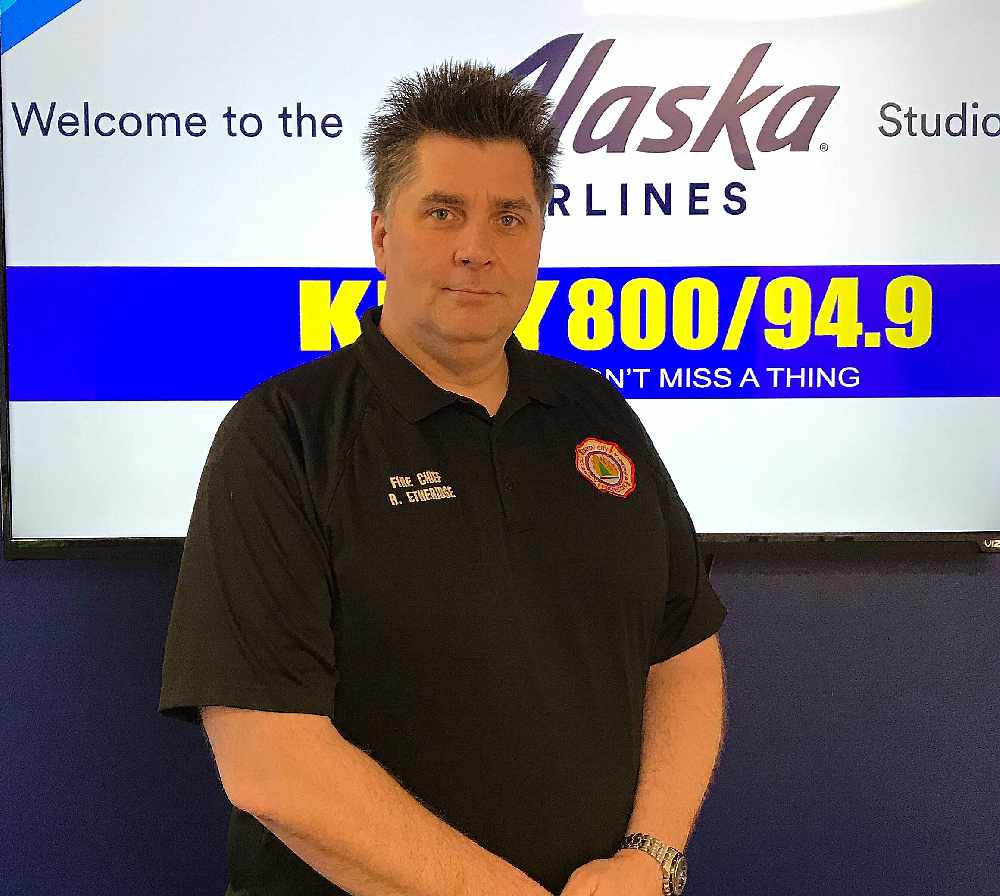 Capital City Fire Rescue Chief Rich Etheridge
Juneau, Alaska (KINY) - A proposed addition to Capital City Fire Rescue's budget was a major topic of discussion with Fire Chief Rich Etheridge on Action Line.
The chief said they've been able to maintain its budget thanks to federal relief dollars and haven't had to make any significant cuts. He describes it as pretty much a flat budget for next fiscal year with exception of additional spending for a mobile integrated health program.
The chief said they will add a full-time and a part-time paramedic who will be charged at looking at the most frequent users of emergency services and try to find the root causes of why they're using these systems instead of alternative and more appropriate types of care.
The chief says they will try to get those users plugged into social service programs and fill in those gaps where programs don't quite overlap and get the most vulnerable populations directed to those more appropriate types of care such as using the Front Street Clinic or Urgent Care versus calling 911. "Its basically a service for service providers here in town to relieve some of the burdens on them and steer people to the appropriate level of care," he said.
The chief said the idea for the program was born out of the department's experience during the COVID-19 pandemic. "COVID is definitely what got the ball rolling on this," he said. He said department personnel in the Sleep Off Center which was taken over by the hospital were providing services to those stricken by the disease to ensure they continued to quarantine. "This really spurred from that. We saw a huge need in the community and its the first really proactive program that the department's going to be able to really implement and make a difference."