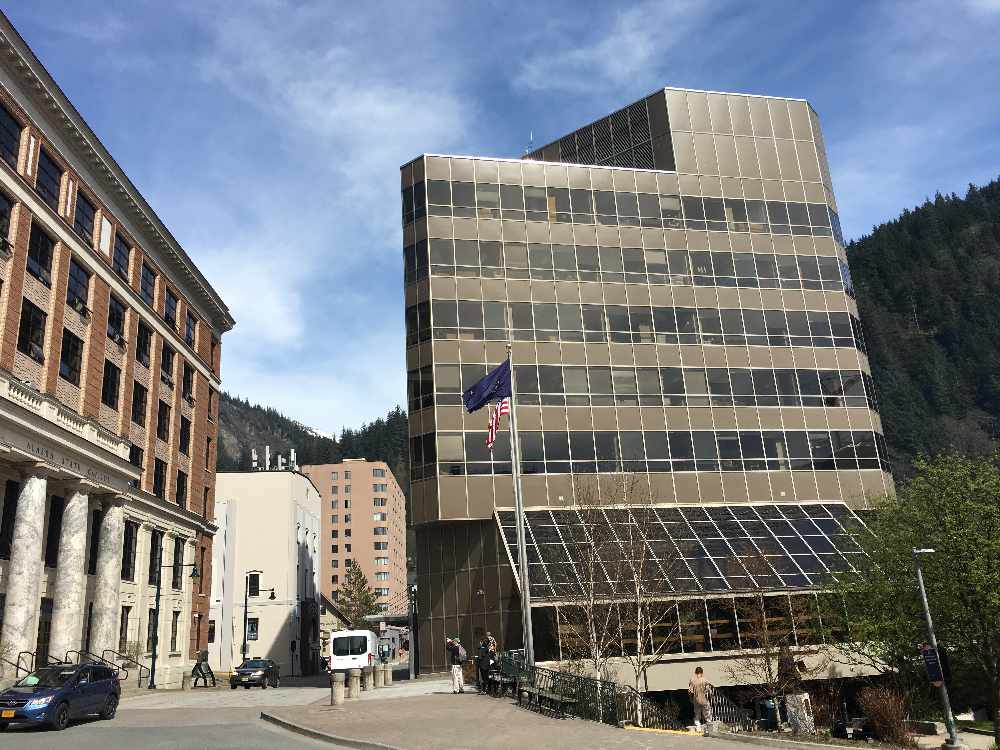 The Dimond Courthouse in Juneau.
Juneau, Alaska (KINY) - Frank Alvin Rogers, 26, of Juneau, was sentenced to 5 years and a day in prison after he was convicted of an assault and kidnapping where a weapon was involved.
Rogers pleaded guilty April 10 in Juneau Superior Court. He was sentenced to 2 years for an assault, and 9 years for kidnapping, with 4 years suspended. Both charges run concurrent, except for one day imposed by Judge Philip Pallenberg.
The total sentence will be 5 years and a day.
Rogers faced charges of assault in the second degree and assault in the third degree after he allegedly went to the home in the 9100 block of Cinema Drive, armed with a handgun and assaulted a 27-year-old female.
Police alleged the victim's mother called dispatch, reported the assault, and said two men had come to the residence due to a property dispute. Police said Rogers told them that a friend of the female had stolen several items from them and they wanted them returned.
Rogers was accused of striking the victim several times before he left the residence in a vehicle. Capital City Fire Rescue transported the female to Bartlett Regional Hospital where she was treated and later released.