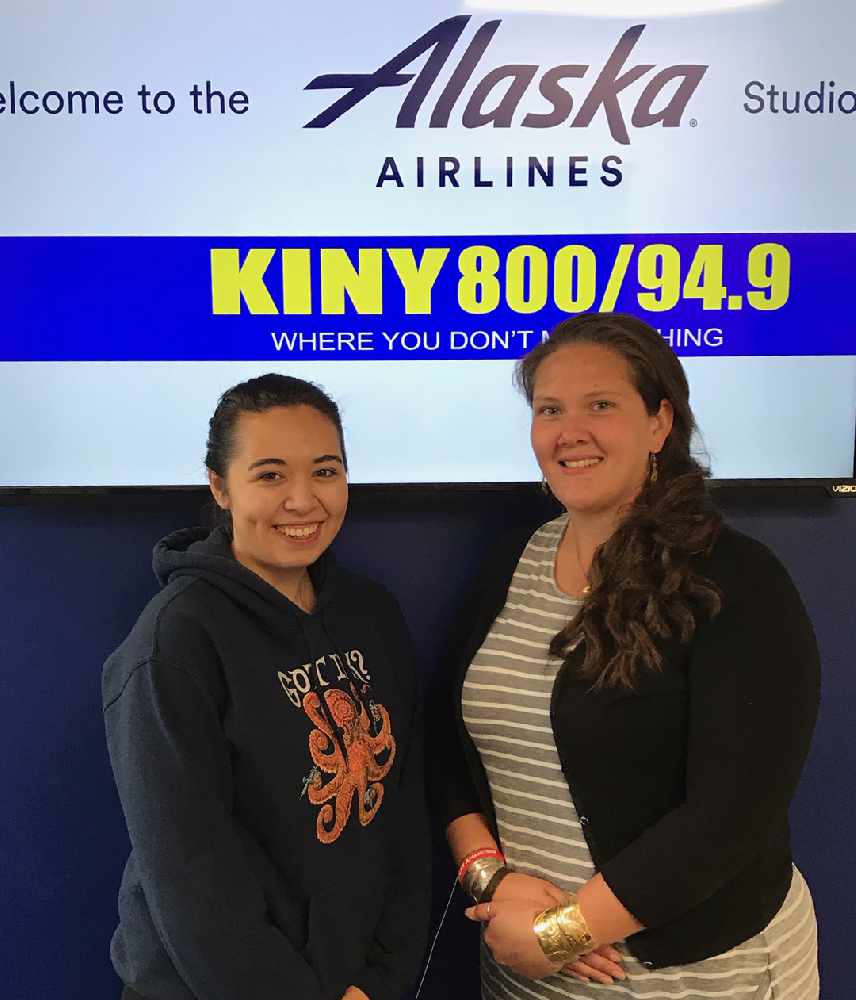 SEACC's Heather Evoy (right) along with SEACC Intern Gabe Canfield on Action Line
Juneau, Alaska (KINY) - As the indigenous engagement lead for the Southeast Alaska Conservation Council, Heather Evoy focuses a lot of her attention on Transboundary issues which include mines on the other side of the border that pose dangers to Southeast Alaska's environment.
Evoy believes the British Columbia government is sensitive to concerns on this side of the border, although she fears elections this fall might erode some of that sensitivity.
As far as the side of the border, Evoy doesn't feel the Dunleavy Administration is as engaged as the previous Walker Administration. She said there hasn't been a lot of action on the issue. Evoy added that SEACC would like to see more transparency from the governments on both sides of the border.
She pointed to one positive development earlier this year when Alaska's U. S. Senators, Lisa Murkowski and Dan Sullivan, and some state lawmakers added their signatures to a letter requesting the B-C government to implement better practices and be more sensitive to the concerns of those down river from their mines.
She said it would be helpful if the U. S. government got involved by invoking the treaty with Canada aimed at resolving transboundary river concerns, but doesn't feel the issue is viewed favorably by the Trump Administration.