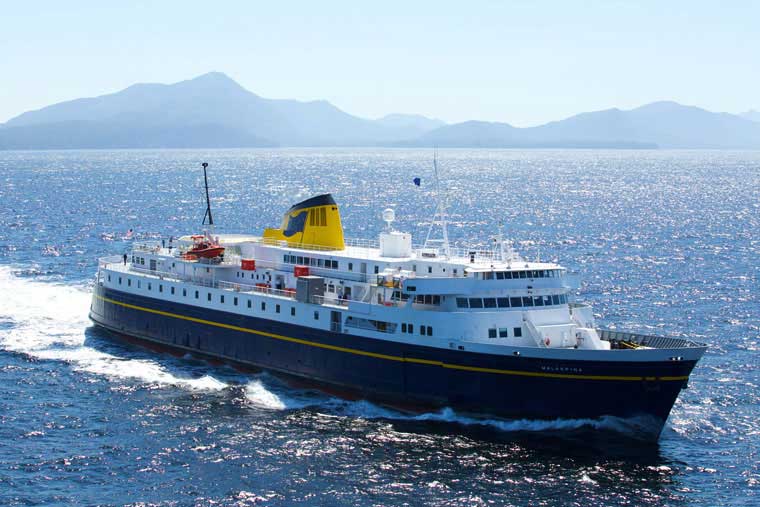 The M/V Malaspina.
Juneau, Alaska (KINY) - A minor pipe froze and burst and caused minor flooding to four staterooms on the Malaspina.
Alaska Marine Highway Spokesman Sam Dapcevich said the Malaspina is in warm storage with security in place that frequently patrols the vessel.
It is currently moored at Ward Cove in Ketchikan.
"Items have not been removed without approval. Some items needed by other ships are being reused as approved by AHJS management. Art on the ship has been inventoried and stored safely off-site," he added.
Dapcevich sais the flooding of the staterooms was cleaned up immediately and did not cause any lasting damage.
The Matanuska is moored at Auke Bay with Captain and crew aboard the ship.