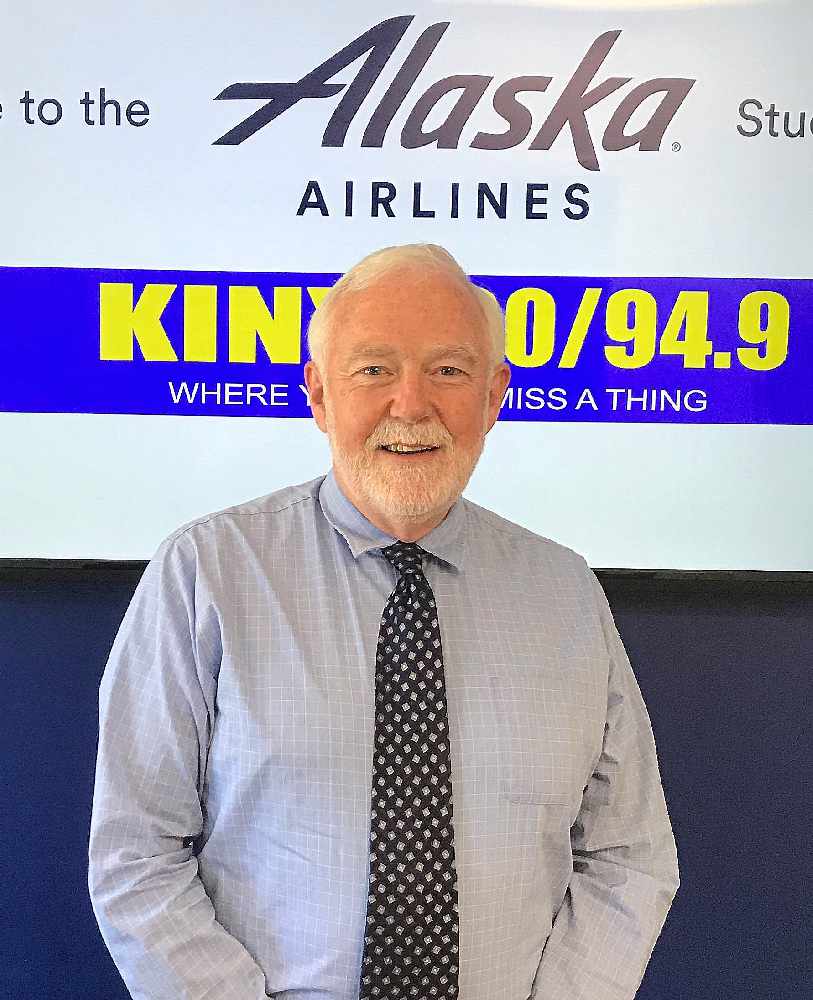 UAS Chancellor Rick Caulfield.
Juneau, Alaska (KINY) - The University of Alaska Southeast share of $34.1 million in budget cuts this year will be $2.59 million.
Chancellor Rick Caulfield held a forum on the budget and the potential University of Alaska restructure at the campus today.
He explained that the immediate financial impact to UAS is a proportional share to the $25 million cut from the UA budget and will be charged to UAS using a reimbursable service agreement.
UAS suggests a cut of $1.25 million from academic and student services and $1.34 million from other areas.
Eight positions would be eliminated, mostly through attrition. He said there are a number of positions right now that are vacant and the plan is to not fill those positions.
There will be additional reductions to facilities maintenance, administration, information technology and in other areas.
Caulfield said while they don't know the impact in fiscal year 2021 and 2022, it will likely be comparable to the current cut. He added that he does not expect any major impacts on students in the fall 2019 and spring 2020 semesters. No tuition increase is proposed this year. Tuition increases are likely in future years.
UAS leadership plan to develop a plan in consultation with strategic planning and the budget advisory committee.
Caulfield said he wanted to hold the forum to give students and staff a chance to ask questions and to provide input.
"For the most part, we have pretty good clarity for our budget for the fiscal year we are in right now. We know that next year is pretty much the same thing," he said.
"It is not a happy thing to see a $70 million cut but its a lot better than the $136 million cut in one year that was proposed by the Governor originally."
University President Jim Johnsen also wants to consolidate into one accredited University of Alaska with campuses across the state. He also has pushed for administrative efficiencies and more investment in student services and academics.
The Board of Regents is expected to finalize budget decisions in November.