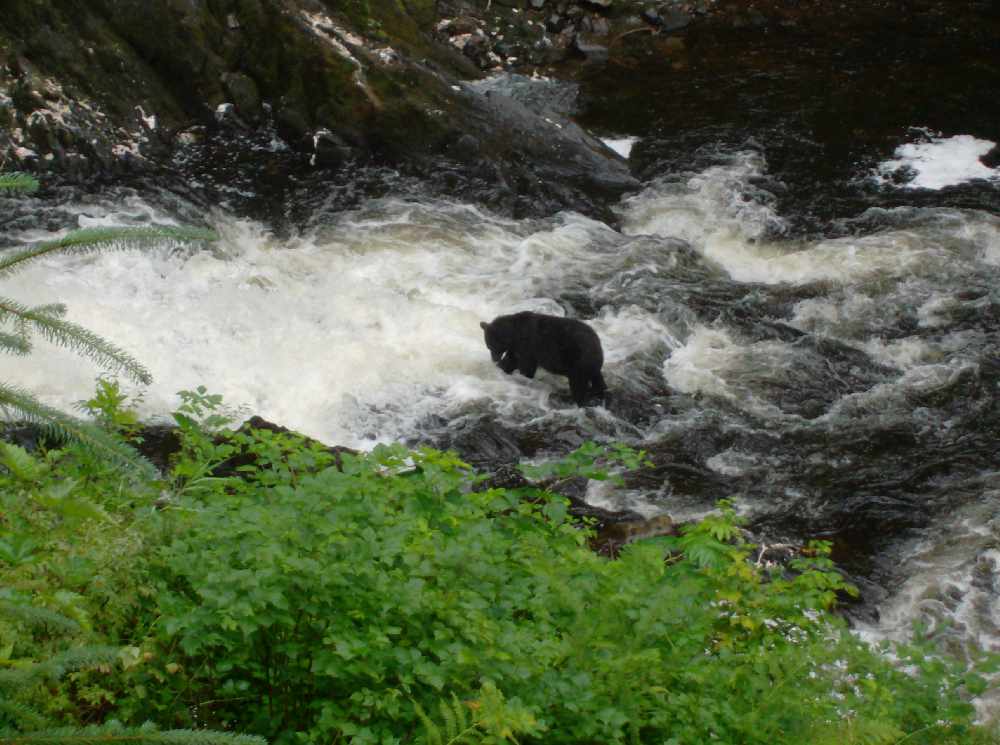 A small bear makes its way through Margaret Creek. (Photo courtesy USFS)
Ketchikan, Alaska (KINY) - The Margaret Creek Watershed Restoration and Enhancement Project decision has been signed.
The Tongass National Forest, Ketchikan Misty Fjords District Ranger Susan Howle signed the decision Tuesday to approve the Margaret Creek Watershed Restoration and Enhancement Project.
The project will provide watershed and fish habitat restoration, recreation development, wildlife enhancement, and invasive plant treatments to the area.
The Margaret Creek Watershed is located approximately 22 miles northwest of Ketchikan between Traitor's Cove and Naha Inlets on Revillagigedo Island.
Activities approved under the decision include instream wood placement, road reconditioning, riparian and wildlife silviculture treatments, floodplain connectivity and improved fish passage.
Other forms of watershed restoration activities include landslide stabilization and invasive plant control. Recreation enhancement activities include dispersed campsite development, picnic area development and floatplane/boat dock expansion in Margaret Bay.
The final environmental assessment, decision notice, and supporting information can be downloaded from the project website at fs.usda.gov/project/?project=51782.