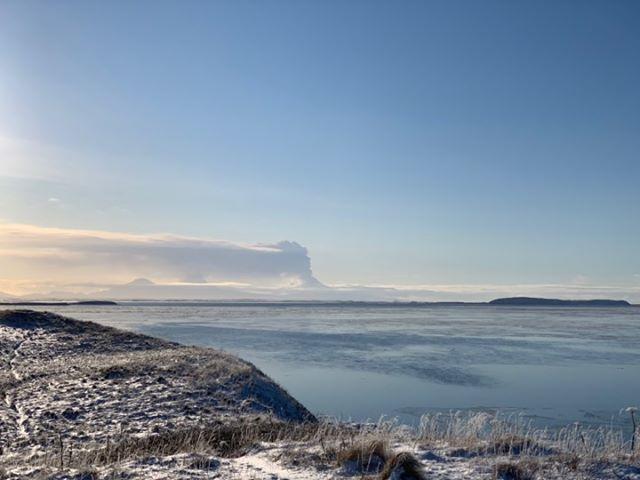 Photo credit to Aaron Merculief
Anchorage, Alaska (KINY) - The Alaska Volcano Observatory said smoke rose miles above a volcano on one of the Aleutian Islands.
The Anchorage Daily News reports lava flowed down the side of Shishaldin Volcano on Unimak Island Saturday.
Smoke rose more than 5 miles high Sunday from the volcano about 700 miles west of Anchorage.
The National Weather Service issued an alert for pilots as plumes were recorded 30,000 feet in elevation and extending up to 90 miles east.
No flights were canceled by midday Sunday and the volcano observatory said the ash emissions had ended in the evening.