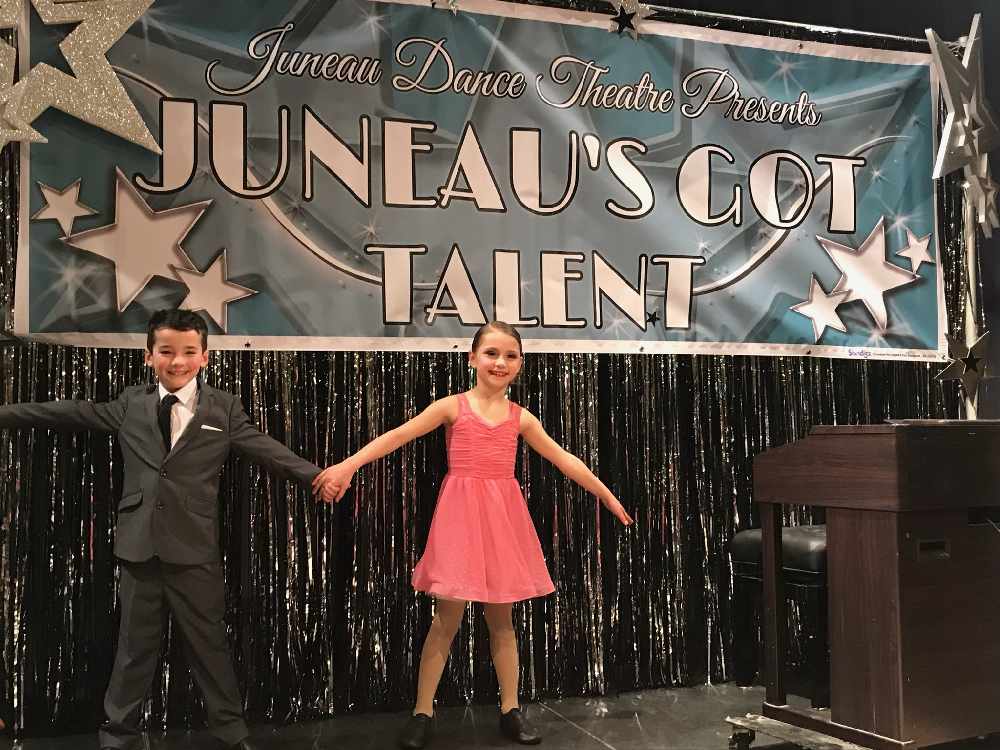 Aiden Walling (left) and Sienna Lee won the 2019 Juneau's Got Talent competition on Saturday, Feb. 9.
Juneau, Alaska (KINY) - Sienna Lee and Aiden Walling are the 2019 Juneau's Got Talent winners. They were named as champs after voting by judges and the audience in attendance at the JACC on Saturday night.
The young duo, aged 7 and 8, respectively, have been dancing for a number of years and beat out 12 other acts for the right to called be this year's champs.
After the event, Lee said she felt "very excited" while Walling said he was going to spend his portion of the $500 first prize award on a trip he plans on taking.
While Lee and Walling took first place, the hip hop duo Radiophonic Jazz took second place, and Celtic dancer Mya Hayes won third place with an Irish dance.
Arias Hoyle is a member of Radiophonic Jazz. He said he loves to bring forward knowledge of his Tlingit ancestors to a modern audience via the Native language and hip hop beats.
"It's a thing where we can touch a new generation and still honor the Elders that came before us," Hoyle said.
The event was organized by the Juneau Dance Theatre. The group will host a fine arts camp June 3 through 28. Registration opens in early April.
For more information visit juneaudance.org.